Apple Watch Series 3 with LTE hands-on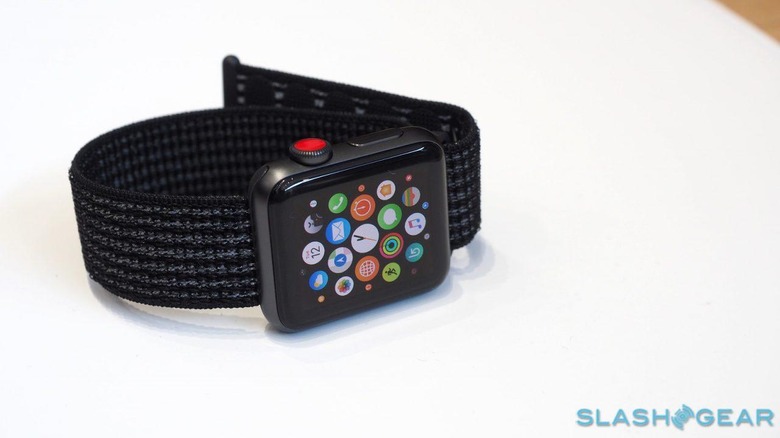 Despite an enthusiastic start with smartwatches, my wrist has, for the past six months at least, stayed conspicuously bare of tech. The new Apple Watch Series 3 might well change that. Somehow managing to squeeze in cellular connectivity, the LTE Apple Watch begs a spot on my wrist by virtue of its iPhone-free existence.
My problem with smartwatches has usually come back to one thing: their cellphone dependence. Whether it's watchOS, Android Wear, or something more esoteric like Pebble or any of the various other platforms we've seen, they generally offer a window – but not much more – to my phone, and then call it a day.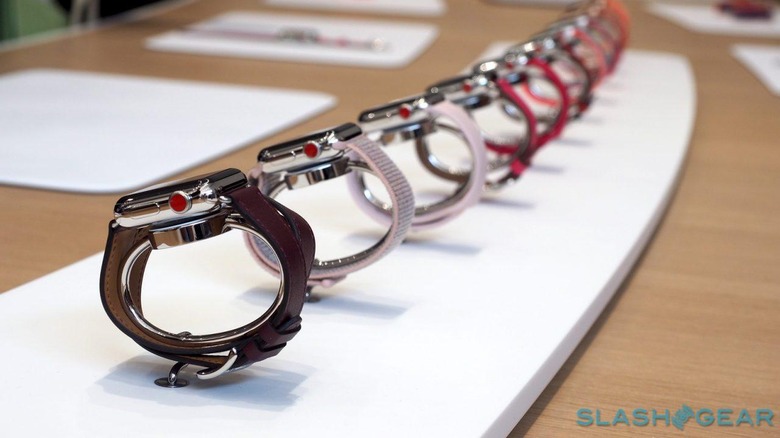 The promise is good, certainly. Your messages, calls, notifications, and such pop up on your wrist, whereupon you triage them and only end up pulling your phone out for the most important reactions. In practice, I find I just keep checking two devices.
The Apple Watch Series 3 goes some way to addressing that, at least as far as I can tell from my brief time with the new smartwatch at Apple's event in Cupertino today. Outwardly, only the red dot on the Digital Crown distinguishes it from its predecessor, the Series 2 which will remain on sale at a lower price point. Inside, though, there are some big changes.
Most notably is integrated LTE. By finessing an antenna into the display itself, and bowing the glass a fraction of a millimeter more, Apple has somehow managed to fit in a full cellular radio that can be used for both voice and data. It's a huge success given the simultaneous claim that battery life – based on a mixture of WiFi, Bluetooth, and LTE connectivity – is the same all-day promise too.
The SIM card is electronic and fully integrated, which means you'll be dependent on your carrier for provisioning and such. Considering this is still a companion device for your iPhone, even if you can leave that iPhone at home at times, that shouldn't be too significant a drawback. You'll pay $70 more than the WiFi/Bluetooth-only Apple Watch Series 3 for the privilege of cellular connectivity, and in the US it'll be supported on AT&T, Sprint, T-Mobile, and Verizon.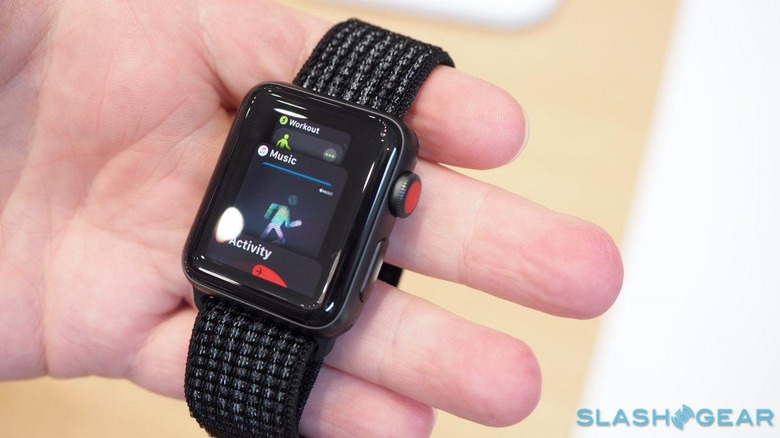 My enthusiasm about it stems from its ability to stand alone. Yes, I still won't be able to do everything my iPhone can from my wrist, though watchOS 4 should add to that list. Yet there'll be less of the feeling of redundancy, I suspect: that sense of "why am I wearing this, if my phone is already in my pocket."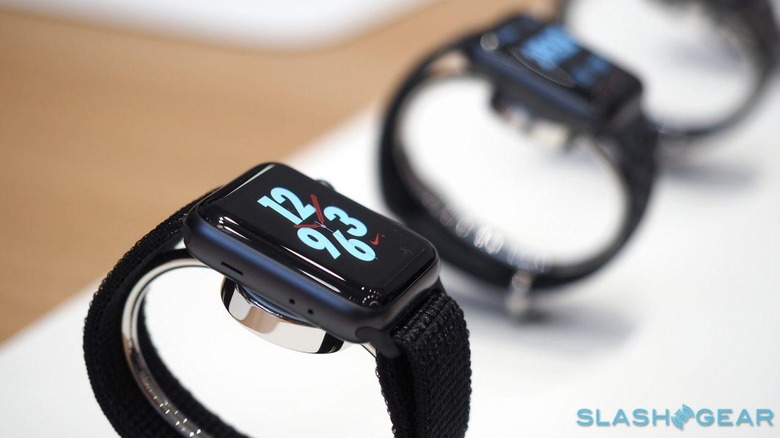 The question remains, of course, whether Apple's battery promises pan out, and if even watchOS 4 supplies sufficient functionality to give the Apple Watch Series 3 legs when it's the only gadget you have on you. If you're a keen fitness fan then the new heart rate monitoring, barometer, and other features might be enough to sway you. The rest of us might be one step closer to smartwatch success, but the proof will be in the pudding.