Apple Watch Series 2 teardown reveals bigger battery, water resistant chassis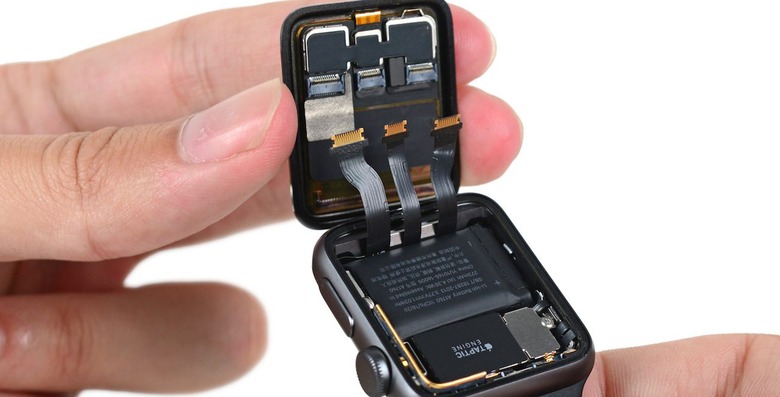 Not only has iFixit already managed to subject an iPhone 7 Plus to one of their trademark teardowns, but the new Apple Watch Series 2 has gone under their knife as well. While the second generation of the smartwatch hasn't quite gotten the same level of upgrade as this year's iPhone models have, it still boasts several improved features and specs, namely a larger battery and "swim proof" water resistance.
When iFixit opened up the 38mm model of the Apple Watch Series 2, the first thing they noted was a 273 mAh battery cell, an improvement over the original Watch's 205 mAh battery. Despite the fact that the Watch's housing hasn't gotten any thinner this year, the fact that the battery is larger is important, as it means the additions of GPS and a brighter OLED screen ideally won't result in a shorter battery life.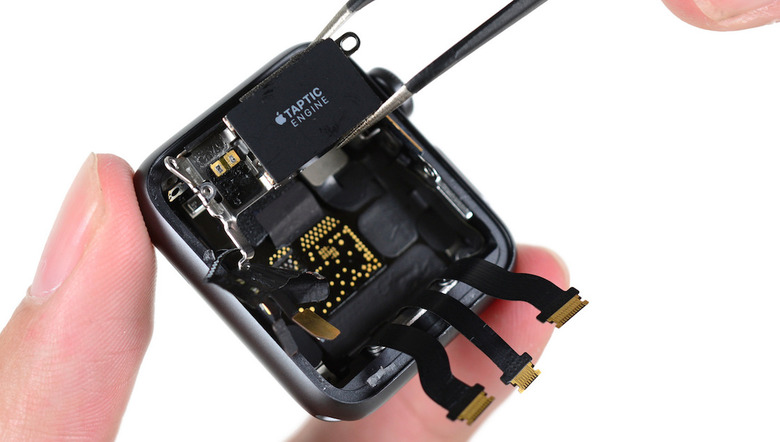 Aside from the battery, it seems the position of the Watch's internal components has shifted slightly, but not in any way that affects the user. More than likely this new layout, combined with the heavy use of adhesive — much like the iPhone 7 Plus — are what enables the wearable to withstand being in water up to depths of 50 meters.
iFixit notes that the underside of the battery in the Watch Series 2 uses "enough adhesive to hold an iPad screen in place." While this is great for making sure no water gets inside, it also means there's little to no chance the Watch can be repaired in an easy manner. Then again, the original Apple Watch fared no better in this department.
SOURCE iFixit