Apple Watch Series 2 adds GPS, swim-proofing, Nike+ version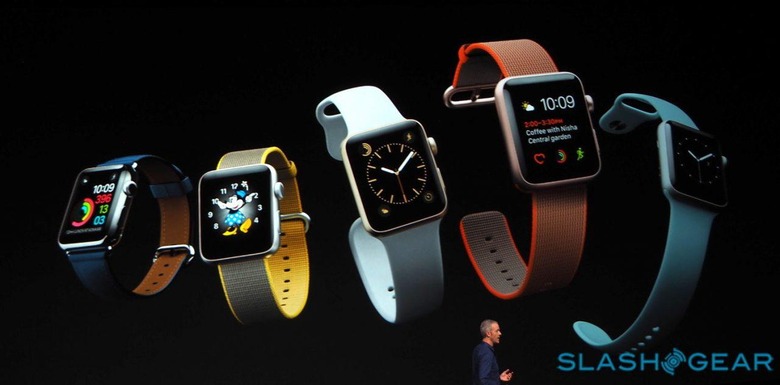 Apple has taken the wraps off its next wearable, Apple Watch Series 2, at its iPhone 7 event this morning in San Francisco. "Completely re-engineered" from the first Apple Watch, the Series 2 wearable is now swim-proof – up from the splash-proof casing of the original model – and is rated water resistant to 50 meters.
That wasn't easy, Apple says, because of all of the potential entry points for water. In fact, there are new seals on every gap and join aside from the speaker: that, when it gets waterlogged, automatically vibrates to shake free any liquid that might have found its way inside.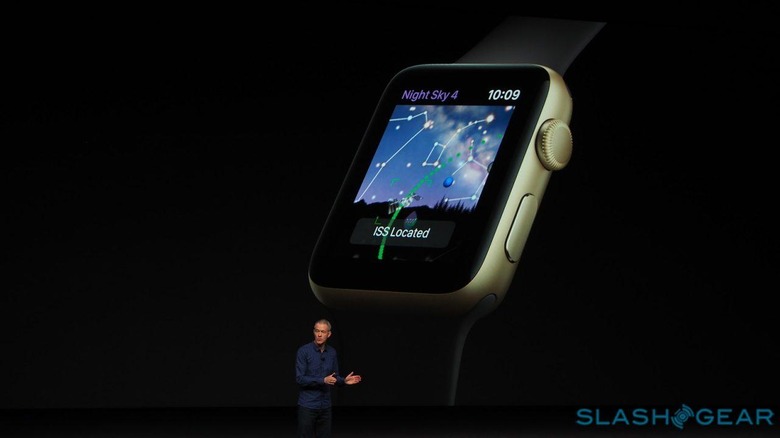 Apple Watch Series 2 also gets fitness lab support for swimming, with Apple analyzing over hundreds of different swimmers with different body types to figure out the best algorithm. There are two new workouts, Pool Swim and Open Water Swim, with lap-count, calorie burn, and distance, as well as learning support to better reflect the individual wearer.
Meanwhile, inside there's a second-generation SIP or "System in a Package", Apple S2. That gets a dual-core processor up to 50-percent faster than before, along with an entirely new GPU with twice the graphics performance.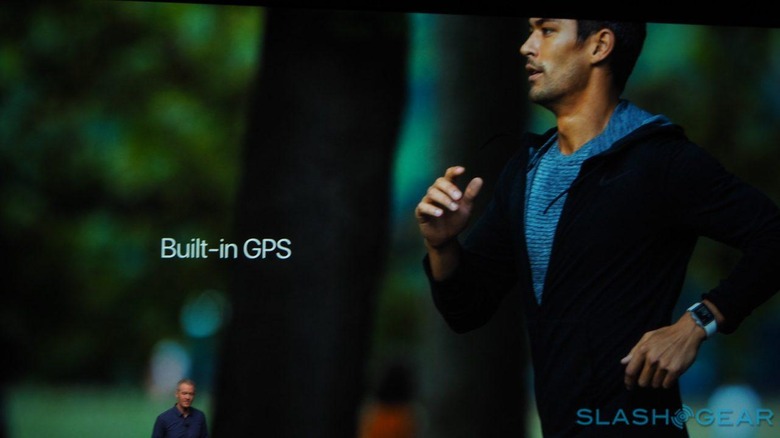 Apple is pitching that not only as a big deal for the upcoming Watch OS release, with its support for native apps, but developers wanting to push the envelope. It'll support 60fps screen activity, for instance.
The display is also changed, two times brighter before and, at 1,000 nits, the brightest screen Apple has every shipped.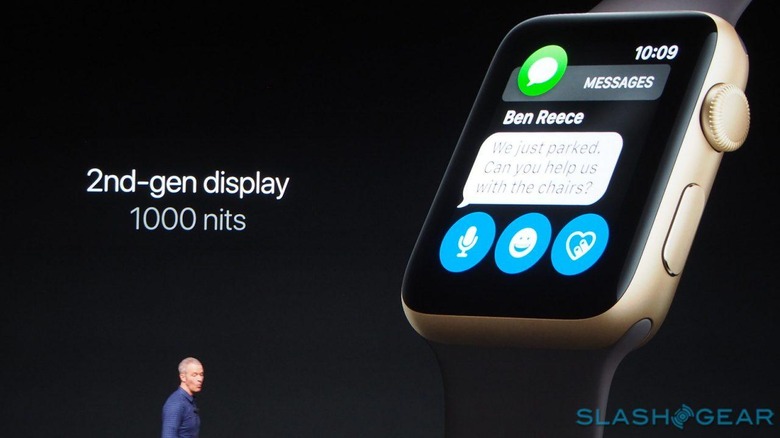 Integrated GPS cuts the (wireless) cord from iPhone to Apple Watch Series 2 while out running or walking. Speed to acquisition of satellites is also said to be swifter than rival wearables, with a map at the end of the session showing color-coded pace.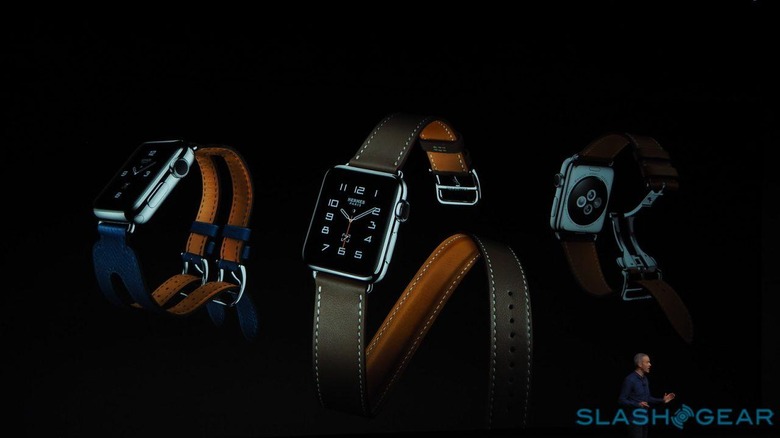 There'll be aluminum and stainless steel cases with a variety of finishes, but Apple Watch Series 2 will also debut a new material. Made of ceramic, it has a "pearl-white shine" and is four-times harder than stainless steel.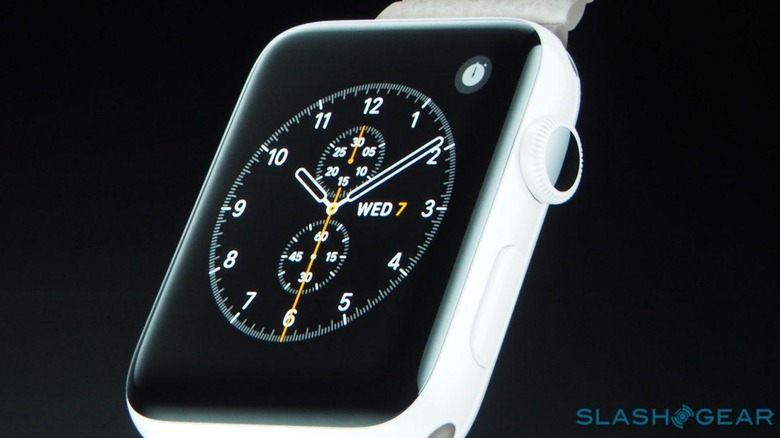 Those with deep pockets will be able to get a Series 2 Hermes model too, while an Apple Watch Nike+ will have a lightweight aluminum case and a rubberized sports strap.
A shortcut straight into a run is provided for easily kicking off a session, or you can ask Siri to do it instead. During exercise, distance or pace is shown taking up the full screen, though there's also an advanced mode with more information.
"Are We Running Today?" invitations, meanwhile, will ping Apple Watch Nike+ owners with reminders to exercise, including information on friends and colleagues who have already hit the sidewalk.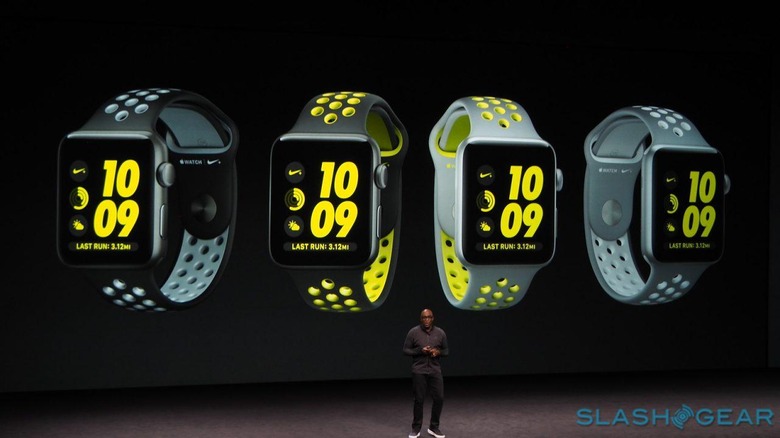 "Just Do It Sunday", meanwhile, will do something similar on Sundays, which Nike says tends to be the laziest day of the week.
Apple Watch Nike+ Edition will be offered in four colors.
Apple Watch Series 2 will be priced from $369, as will the Nike+ Edition. Meanwhile, the original Apple Watch will be rebranded as Series 1 and get an upgrade to the new Apple S2 dual-core chip, and be priced from $269. They'll be released September 16, and up for preorder from September 9.
Apple Watch Nike+ will be available in late October.