Apple Watch pricing may range from $350 to over 10x that much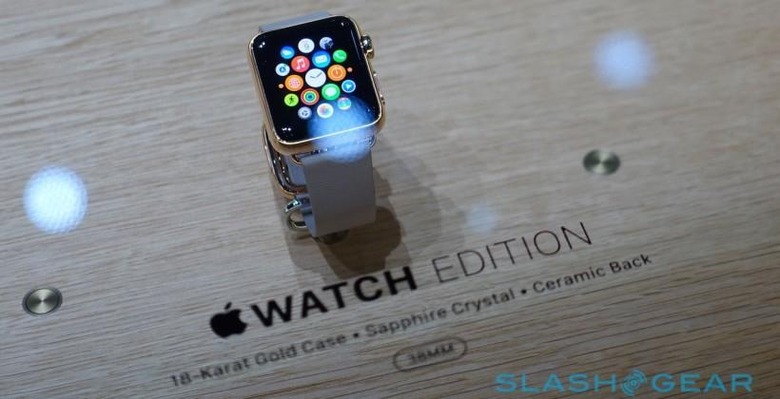 At no surprise to anyone, the least expensive version of the Apple Watch has been tipped to be the "Sport" version. Based on what we've seen of the device range so far, the Sport edition of the Apple Watch will be akin to the lower tiers of the iPhone. The mid-range will of course be the steel models, while the highest-end "Edition" will be made with gold, coming with price tags reaching $5000 USD – unofficially, of course. This information comes well before Apple even taps an official release date.
Word comes from the folks at iGen, who have been surprisingly accurate when it comes to recent pricing analytics for Apple products. Here we're going to have to once again take them at their word and the word of their unnamed inside source.
Have a peek at SlashGear's first Apple Watch hands-on from the launch of the device earlier this year.
The Apple Watch is said to be coming at a standard retail price of $500. That'd be for the stainless steel version of the device, while the Sport version would come in at around $150 cheaper.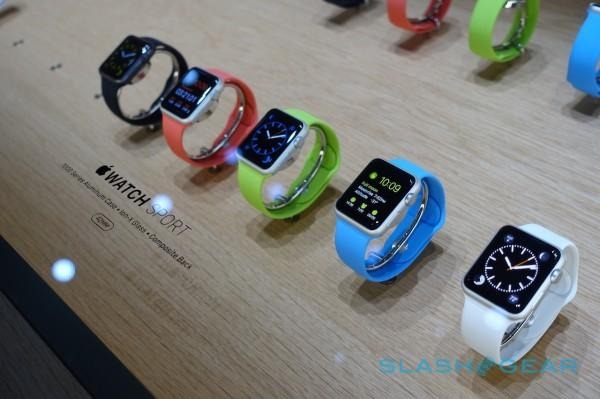 It's the Apple Watch Edition models you should be watching for. Apple itself has suggested that their starting price will be $350, repeated by the source here (as expected). Previous estimates suggested the Apple Watch would ring in at $1,200 at the top level.
We must assume they didn't take into consideration the luxury features and add-ons provided by Apple and – perhaps – 3rd party affiliates. Sapphire Crystal displays are featured across the entire Apple Watch line, so it's not that bit that'd driving up costs.
The gold, though, could be the key – or at least one key. Gold throughout rather than a gold plating, for example. Finer gold on some models in extremely limited numbers. Those sort of things could be in order for the Apple Watch when its released this Spring.