Apple Watch hacked to run Mac OS 7.5.5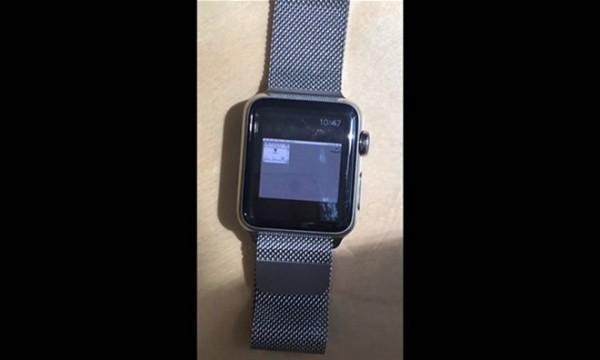 In the weeks since developers got their hands on the Apple Watch's watchOS 2 at WWDC earlier this month, we've seen things like native apps running on the wearable, along with games like Flappy Bird, all due to tinkering with the software. Now, in a sign of just far our digital devices have come, one developer has gotten the Apple Watch to run System 7, or specifically Mac OS 7.5.5. That version of the OS was released in September of 1996. Making nearly 20-year old software run on a wrist-computer of today is beyond impressive.
Nick Lee, the developer behind hack, has shared a video that shows his work in action. While the Apple Watch has been updated with watchOS 2, it's the Mini vMac Macintosh Emulator that makes running OS 7.5.5 possible.
When System 7 was released in 1996, it required a Power PC-based Mac, a desktop computer that big, heavy, and about as far from portable as one could get.
If that isn't enough wearable retro-computing for you, compare Lee's hack with that of Corbin Davenport, who managed to get Apple's System 6, the operating system of the 1987 Macintosh II, to run on an Android Wear device.
If that's not enough, there's the custom-built Apple II Watch, which features casing right out of the 1970's, complete with boot-up effects from the Apple II computer, and even a retro-styled digital crown.
Seems like this latest trend of wearables can forego the advanced features like health tracking and apps; all users really want is to use 20-year old computers while on the go!
SOURCE Nick Lee
VIA MacRumors