Just what the Apple Watch needs: its own Flappy Bird clone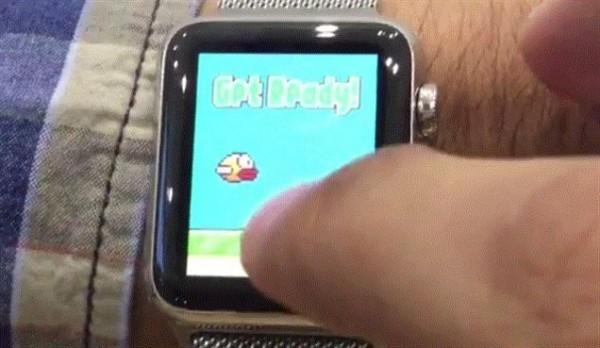 You may have finally escaped your Flappy Bird addiction from when it was dominating your smartphone screen, but image playing it in a new, simpler way, never thought possible. You could tap that bird and fail to clear those pipes, all from your wrist. It can all be made possible with the
. Don't worry though, it won't be happening anytime soon, as the infamous game's appearance on the wearable is thanks to developer hacking the new
, which makes this story funny, rather than incredibly sad.
Developer
shared his achievement on Twitter, revealing that after tinkering with watchOS 2, which Apple released last week at WWDC, he was able to get a Flappy Bird clone to run natively on the Apple Watch. The feat is pretty impressive, as it features sound effects from the wearable's speaker, and can be played with either touch input or using the Digital Crown. See it in action below.
Hacked a Flappy Bird clone onto Apple Watch with native SpriteKit rendering, touch/crown control, SFX through speaker pic.twitter.com/U1cavXb7SN

— Hamza Sood (@hamzasood) June 16, 2015
watchOS 2's prominent new feature is allowing developers to create apps that run natively on the Watch. However, after some hands-on time, developers found UIKit, SpriteKit, and SceneKit — advanced frameworks used in iPhone apps — are not supported.
Last week, a group of developers were able to
run UIKit and SceneKit on the Watch
, resulting in the endless runner-style game Canabalt running on the device, as seen above. Sood's Flappy Bird was possible because he got SpriteKit to work.
SOURCE
VIA