Apple Watch drops appointment requirement for store try-ons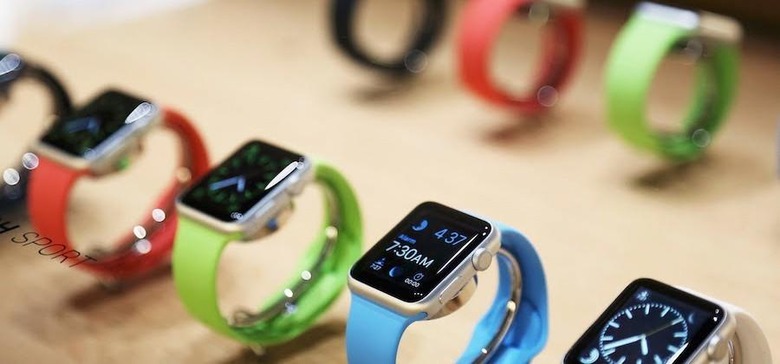 Now that all the hoopla surrounding the Apple Watch's debut has settled down, with Apple now directly selling the smartwatch in its retail stores, the company has made a similar change to its policies of try-ons. Customers no longer need to schedule an appointment in advance to try on the Apple Watch, which meant picking a specific store, time, and providing an Apple ID. When the Watch first went on sale in April, appointment were required for try-ons, and sales were limited to Apple's online store.
The appointments and online-only purchases were Apple's way of preventing customers from experiencing all the bad parts of a big product launch, namely waiting in long lines to try to buy one to only find out it's unavailable. Now that the Watch has been available for over four months, the buying process has become much more streamlined for retail. In June, the Watch started being sold directly in Apple Stores, and now potential buyers can walk in and try one on at any time.
An appointment is no longer required as of this week, and customers no longer have to give their Apple ID to Apple Store employees. As long as a store's Apple Watch try-on areas are not all occupied people who arrived first, customers can simply as to try one without a delay.
Customers can still provide their email address if they want, and like before the Watch models and colors that they try on will be saved to their wish list on Apple's online store, making it easy to remember which one they preferred.
SOURCE 9 to 5 Mac