Apple Watch charging dock is now official, already on sale for $79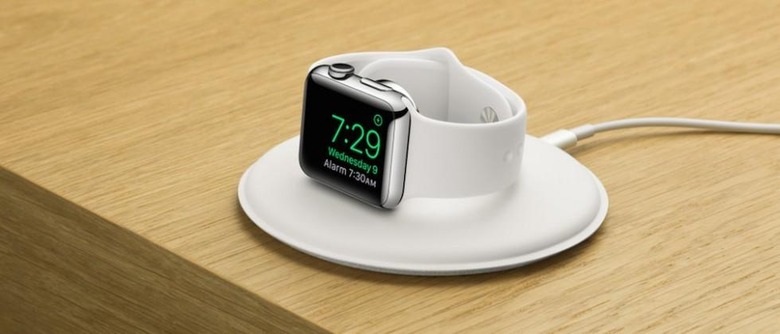 While the first images began widely appearing online less than 24 hours ago,
has now officially announced the Magnetic Charging Dock for the
. As the name implied, the charger is a flat, round dock that allows users to simply lay the Watch down flat overtop it, or stand upright with the band closed and the screen facing outwards. The actual charging part is the round magnetic disc, similar to the standard charger that comes with the Watch, but it's built right into the center of the dock.
It was just last night when leaked images of the
dock's packaging began circulating
. As the photos of the back of the box indicated, the dock does include a Lightning cable, albeit longer than normal at 2 meters (6.5 feet). The cable plugs directly into the dock via a port on the edge.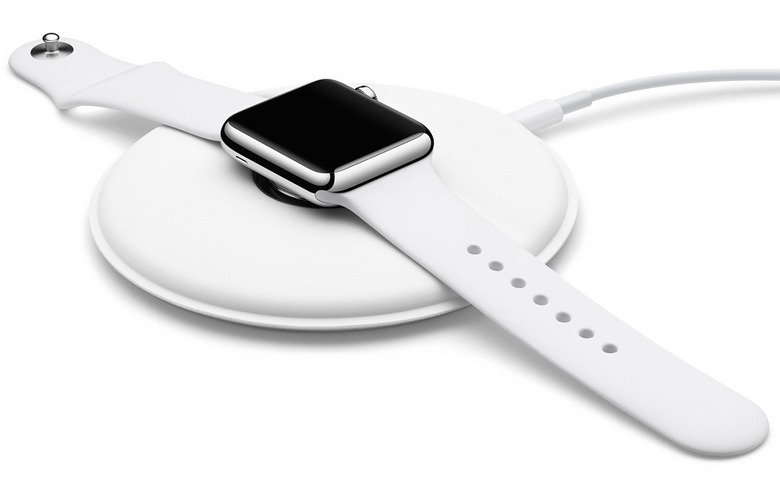 The white Apple Watch Magnetic Charging Dock is priced at $79, and is already available from Apple's
, and can be found at their retail stores in a number of countries. Apple's website also notes that the dock will be available for in-store pickup in the US starting this Friday, November 20th.
This is the first official dock/stand for the Apple Watch to come from Apple, but it is a bit pricy when compared to the number of third-party options already available. However, it is a nice first-party charging option for Watch owners, especially those who missed out on the charger built into the fancy box that the high-end Apple Watch Edition came in.
SOURCE