Official Apple Watch Dock leaked to be incoming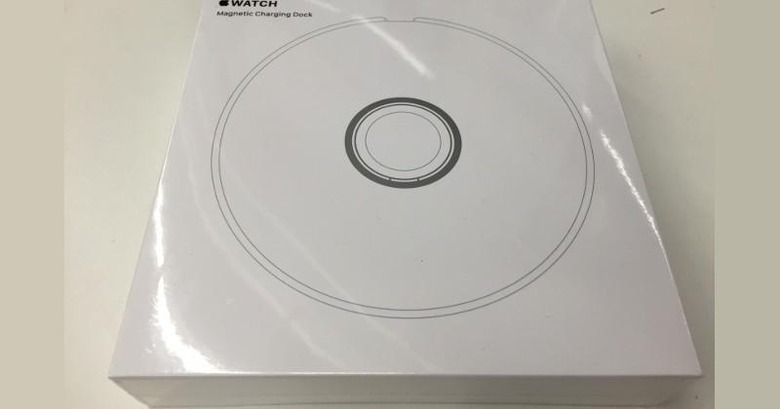 One of the great disappointments about the Apple Watch was the lack of official charging options from the company. It had the charging cable and magnetic disc and nothing else. At least nothing from Apple. More enterprising accessory makers were, of course, able to work around that limitation, but there's something to be said for an official accessory. Now it seems that Apple might be giving in at least to one particular demand. Leaked images show that a wireless charging dock for the Apple Watch might be inbound at long last.
The Apple Watch Dock revealed by these leaked photos looks a bit strange at first. At least for a smartwatch dock. The disc-shaped charging station looks more like a wireless charging pad for a smartphone than a smartwatch. And indeed, you can put the Apple Watch flat on top of it, aligning the Watch's back to the charging ring. Nothing unusual there.
What is somewhat unusual is that the Apple Watch can also be propped up to charge with the display facing forward. In other words, nightstand mode. The magnetic circle in the middle can apparently be flipped up to support the smartwatch in that orientation. It's indeed a more useful position especially if you're the type that only charges your smartwatch at night.
Of course, none of these is official, but it will likely excite not a few fans of the Apple Watch. There is no word yet on when, or even if, such an accessory will be available, but rumor is that it will go for a price tag of around $100.
SOURCE: grobgebloggt.de, igen.fr
VIA: Engadget