Apple Watch: 3 Odd Features You May Have Missed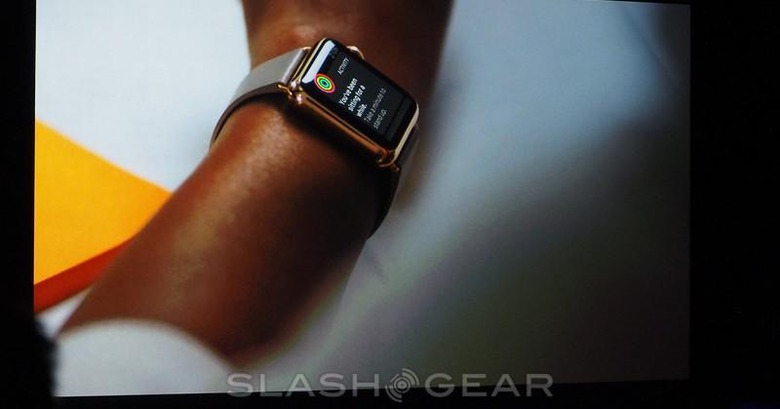 The Apple Watch has arrived in a whirlwind of new products and information, and while the big features are splayed all over the place for all to enjoy, you might have missed some of the finer details between it all. Fret not — we've scrounged through everything Apple has revealed this afternoon and picked out three odd features for your edification.
The Button Beneath the Crown
The digital crown dial is getting all the attention, but the physical button located just beneath it is just as interesting. When you press this button, you get a list of contacts, and upon selecting a contact, you can communicate with them using tiny little drawings on the screen. If that isn't quite interesting enough for you, you can also send that contact your heartbeat, which the person on the receiving end feels as a series of vibrations.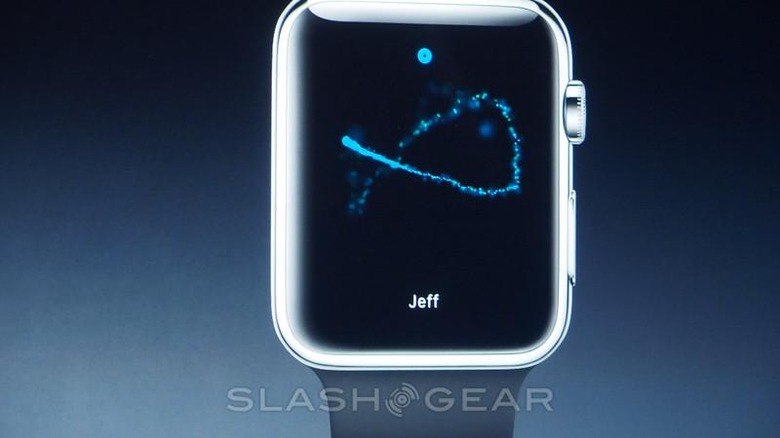 Walkie Talkie
Another interesting feature that'll be arriving with the Apple Watch is a walkie talkie functionality, allowing the Apple wearable to be used as an old-school radio for purposes vast and no doubt wonderful. Unfortunately, Apple didn't go into many details about this functionality, so we'll have to wait to find out more.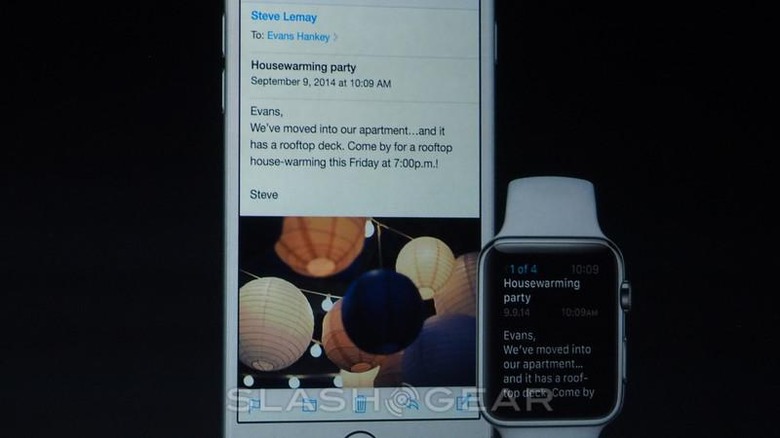 Animated Emoji
Emoji are a universal language all of their own, transcending spoken word to convey thoughts and feelings using expressive cartoon faces and situation-representative drawings. The Apple Watch will facilitate communication in this "universal language" with the inclusion of animated emoji, which can be customized for even more fined-tuned communication. Users can make the emoji do different things, like play an animated wink or stick out its tongue.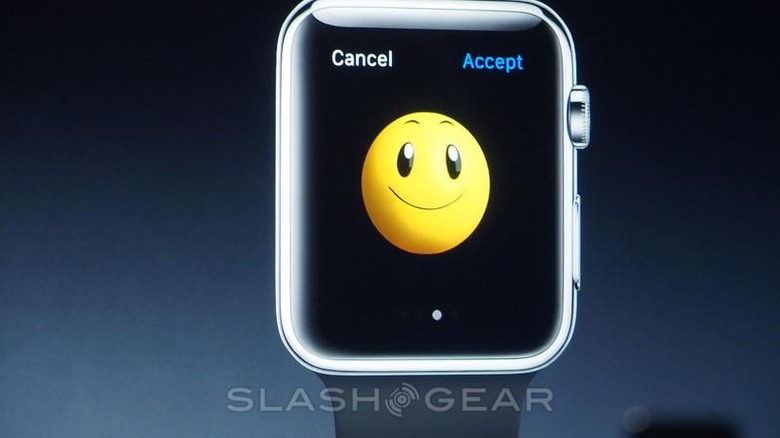 For more news and product information, be sure to check out the SlashGear Apple Hub!