Apple Watch 2 tipped to feature same design, larger battery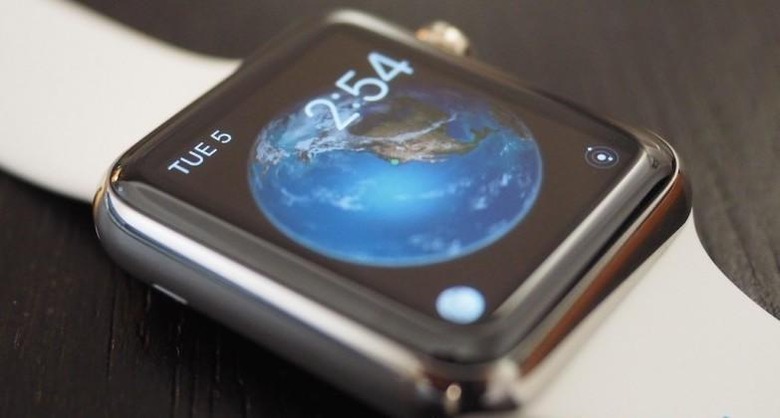 By now, people must certainly be getting tired of their Apple Watches and wondering when the next version will be out. That's why it's perfect that rumors about the so-called "Apple Watch 2" are starting to spring up. The latest, which originates in South Korea, is saying that the next version of Apple's wearable will feature a similar, if not exactly the same, external design, but with a larger batter to allow more hours of use between charges.
In terms of the manufacturing aspects, it is believed that Apple is looking towards South Korea's Samsung and LG to supply thinner OLED displays for the second generation Watch. This latest rumor is said to originate from people inside those companies, and was subsequently picked up by Korean news website Naver.
The idea is that if the Apple Watch's display is thinner and takes up less space, that extra room can be devoted to a larger capacity battery. It seems likely that the overall design of the Watch would remain the same, after all, that's how it works with the iPhones, only getting changes in form factor every other year.
There has been one previous rumor suggesting the next smartwatch would add a forward-facing FaceTime camera for video calls, but that does seem less realistic than a slightly larger battery at this point.
Whatever changes do come to the next Apple Watch, it's probably a ways off now. The current Watch just recently became available in Apple Stores, and continues to go on sale in an increasing number of countries, launching in Italy, Mexico, Singapore, Switzerland, and more just last week.
So don't worry, the Apple Watch 2 isn't just around the corner. Even if you are already tired of the first one.
SOURCE Naver
VIA G for Games