Apple Volume Purchase Program coming to Mac Apps for Education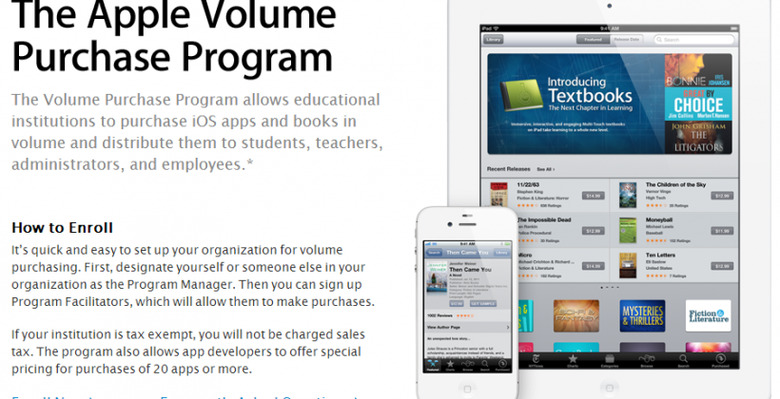 If you've seen the likes of the Apple Volume Purchase Program in the past, you're likely part of an Education or Enterprise-based organization, and you've likely wished they had the same program for Mac Apps as well. While this program had only worked with iOS-based apps and books in volume in the past, Apple has issued a note to developers today letting them know about a Mac-aimed program appearing soon. This Mac Apps for education and enterprise program will work with the same sort of setup – purchasing apps in bulk for a discount then distributing them to students, administrators, teachers, and employees.
The Volume Purchase Program for Business and Education will be initiated for two main purposes. The first is to allow a single user to easily purchase single apps in bulk for their education or enterprise needs. The second is to allow this sort of purchase to be done at a discount. At the moment, Mac apps sold through the App Store from Apple are not able to be purchased in this way, relying instead on individual purchases.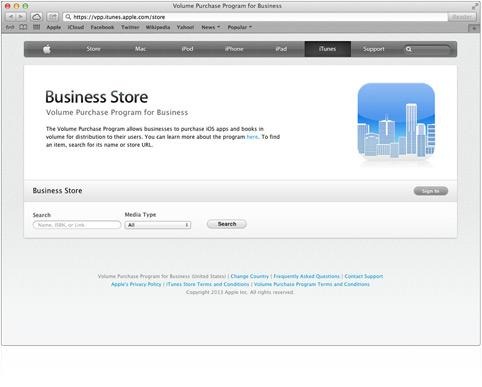 This is a big change-over for Apple, the company at one time being aimed at education sources almost exclusively. Once the consumer entity took over in the 1990's the growth of Apple went skyward. Apple's push for the education universe here in 2013 is just one of several re-entries into this universe, now complete with mobile devices just as much (and in some cases a whole lot more) than the desktop side of things.
"We're pleased to announce that Mac apps will soon be eligible to participate in the Volume Purchase Program for Business and Education. The Volume Purchase Program allows businesses or educational institutions to purchase multiple copies of your app at once.

You may also offer a discount to educational institutions for multiple purchases. If you choose to offer a volume discount for an app, institutions that purchase 20 or more copies of that app in a single order will receive a 50-percent discount.

Your existing Mac apps will not be automatically enrolled in the discount for educational institutions. If you would like to offer your existing Mac apps at a discount for the Educational Volume Purchase Program, check "Discount for Educational Institutions" in the Rights and Pricing section of the Manage Your Apps module on iTunes Connect." – Apple
As you'll see in the note sent to developers today, this is certainly an opt-in sort of program. Discount for Educational Institutions will also have to be selected by developers separately, and the discounts kick in at a set rate. The lowest they can go – it would appear – is a discount of 50% for the total order of 20 copies of a piece of software. This feature will be able to be taken advantage of by Education and Enterprise groups using iTunes Connect.
VIA: 9to5Mac