Apple TV refurb gets price trim in apparent Chromecast response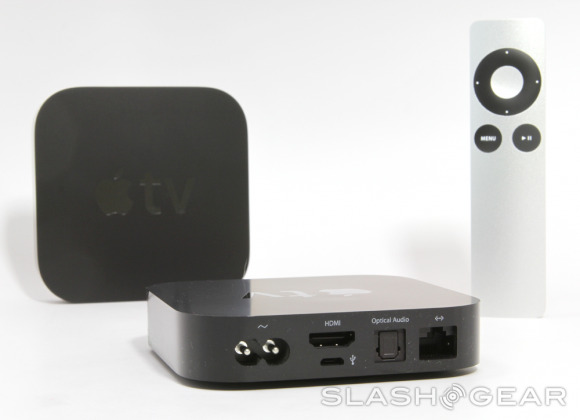 Apple has quietly cut the price of the refurbished Apple TV, offering savings of almost a quarter from the full-priced model, in a move that may be related to Google's recent sell-out Chromecast launch. The cheaper Apple TV is now $75, versus $99 for a brand-new version, though you may actually get a slightly older model.
The refurb is listed as being the original third-generation model released in early 2012. However, it's unclear if that means the stock could be from units with the unpublicized processor change made earlier this year, when Apple is believed to have switched to a smaller version of the A5 processor.
Either way, you get Full HD 1080p video support, as well as close integration with the iTunes store for movie and TV show rentals and purchases. There's also Netflix and Hulu Plus support, along with YouTube and Flickr.
The Apple TV also offers AirPlay, Apple's streaming and screen-sharing technology, allowing any TV connected to replicate what's on the display of a nearby iPad, iPhone, or Mac.
It's hard not to see the price reduction as a reaction to Google's Chromecast launch, the $35 streaming stick announced last week alongside the updated Nexus 7. The Chromecast supports Google's screen-sharing technology of the same name, though unlike AirPlay it's cross-platform with Chrome browser plugins for PC, Mac, and Chromebook.
Chromecast also works with Netflix, turning the streaming company's apps for iOS and Android into remote controls, as we found in our recent review. Demand for the Chromecast appeared to take Google by surprise, with the dongle selling out in short order.
Thanks to everyone who sent this in!