Apple TV pricing and release details revealed with new remote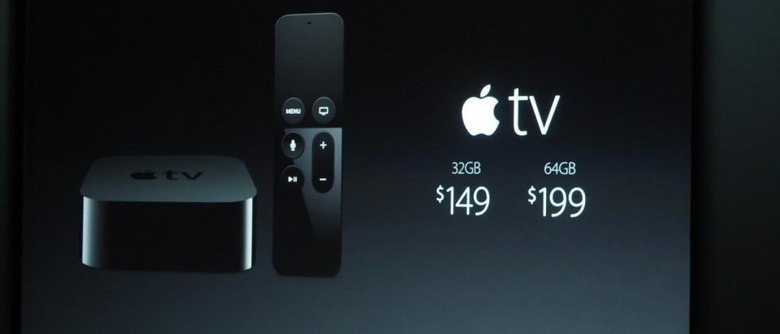 A new touch remote has been introduced with the newest edition of the Apple TV, a device with a brand new OS as well. The new tvOS will launch with the new Apple TV, but for users with an Apple TV already, that release date is today. The new Apple TV hardware will be coming to Apple Stores in Late October. The remote will come with the Apple TV device itself, as always.
The new Apple TV will be available in "Late October" according to Apple. A 32GB edition will cost users $149 USD, while a 64GB edition will cost users $199 USD.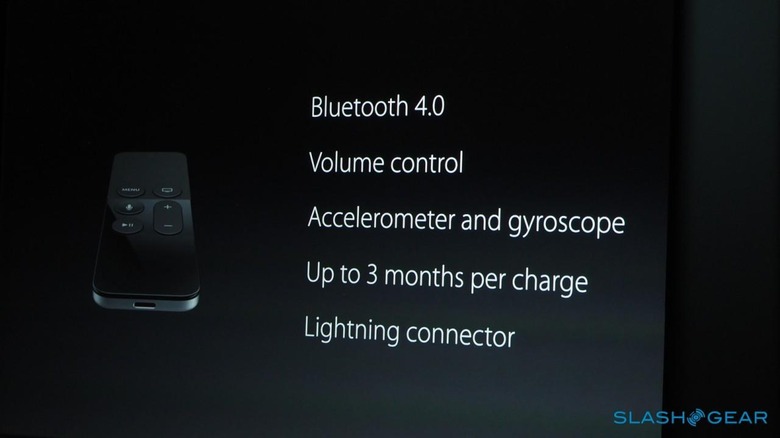 The new Apple TV remote works with Bluetooth 4.0, volume control, an accelerometer and gyroscope (for games), and up to 3-months charge time on a single charge. That's a remote to beat, for certain. This device will work with the Apple TV's HDMI connection for volume control with HDMI CEC.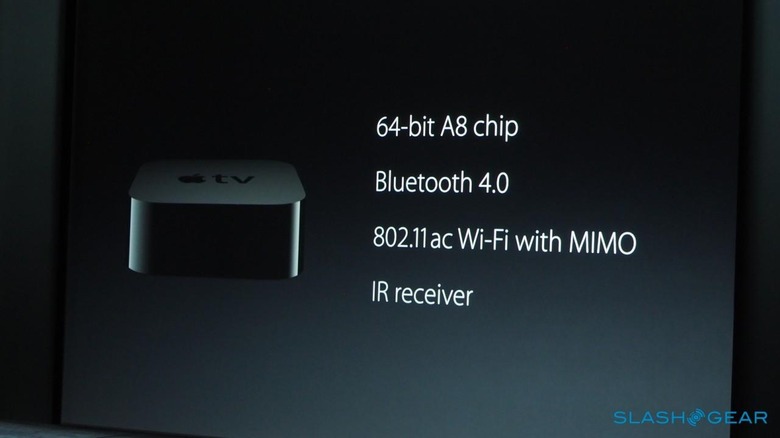 The new Apple TV has an ethernet port, a power port, and an HDMI port. Simple as can be.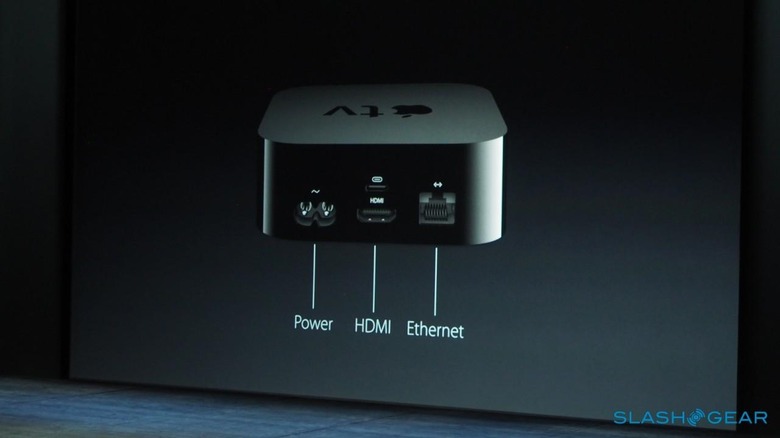 Stay tuned to our Apple hub for more as we get hands-on with the lot of these devices this early afternoon!