Apple TV may follow Sling TV into streaming of live content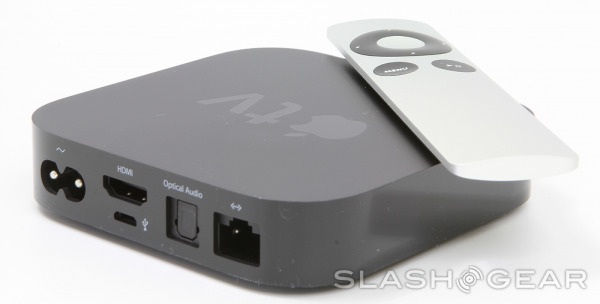 Apple TV is a very decent streaming device, and keeps pace with others in its category nicely. The main attraction for iOS users is the ability to AirDrop their screen, making things like mobile gaming come alive on the big screen. Still, media consumption is the main aim for many users, and Apple TV does a nice job of that. A new report suggests Apple may be trying to do what Dish recently accomplished with Sling TV, and offer actual TV packages.
Apple is apparently renewing discussions with TV programmers regarding an "over the top" TV service. The report from Re/Code likens it to Sling TV, which we found favor with for a variety of reasons.
The difference with Sling is that it's an app as well as a channel. Apple TV is not. Apple did however patent a reverse-mirroring for TV to mobile.
It seems Apple has also shown this proposed service off to TV programmers, obviously to show the benefit of the service to them. Like Sling TV, advertising is an obvious way to monetize, to which Apple could potentially ask that advertisers use their own ad network (speculative on our part, clearly).
We reached out to Apple for clarification on this rumor, but they declined to comment.
The good news is precedent, which Sling TV already set. Sony is also said to jump in on TV streaming for consumers, so Apple wouldn't need to break ground. The company does have impressive negotiating prowess, though, so theirs just might be something a bit more special that that which we already find.
An Apple TV streaming TV package would also revamp the company's media ambitions as streaming rather than downloads. A new iTunes streaming service is also rumored to hit soon.
Source: Re/Code