Apple patents mirroring display from Apple TV to mobile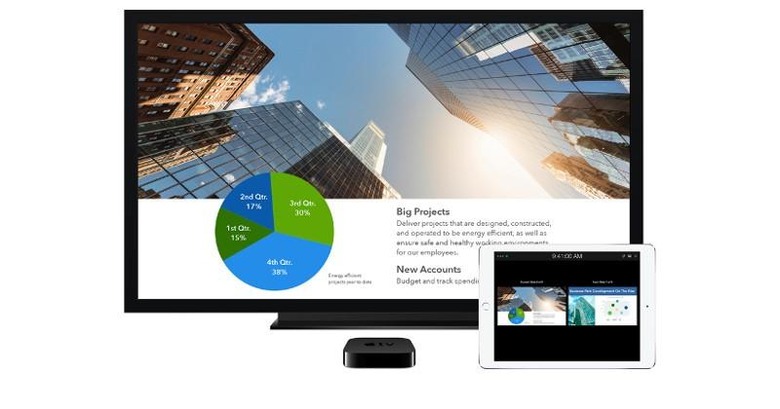 When we hear the phrase "display mirroring", we most likely think of sending our smartphone or tablet content to a TV, a feature which is now almost common fare among media streaming devices. Apple, however, seems to be on the verge of cooking up something that goes in the opposite direction. The company has just been granted a patent that could, in theory, let users view what's playing on Apple TV right from their iPhone or iPad without missing a single beat.
Perhaps it will be called Reverse AirPlay. AirPlay already allows users to stream media content to a TV via an Apple TV. This just sort of reverses the direction but it is a tad more complicated underneath. Streaming from phone to TV is relatively easier but going the opposite direction incurs some syncing issues. Like in particular, how will an iPhone or iPad remain in sync with that's being streamed to an Apple TV, for example.
Apple's patent actually covers two situations, one of which doesn't even require an Apple TV to be involved. In this instance, an app would receive streaming information on the smartphone independent of what is being streamed to a media box. This way, the mobile can remain in sync directly from the content source.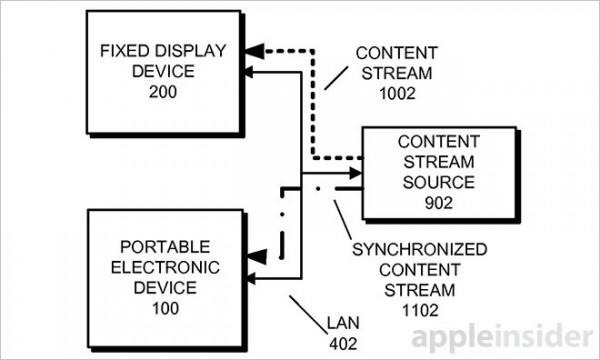 But there will be cases where a person or a device can't have access to that source directly, like not having the account credentials (like say, a visitor) or doesn't have an app ready for it. This is covered by the second setup, which now needs and Apple TV to stream the synchronized video to the mobile device. And like AirPlay, that user might not need any password to connect to Apple TV.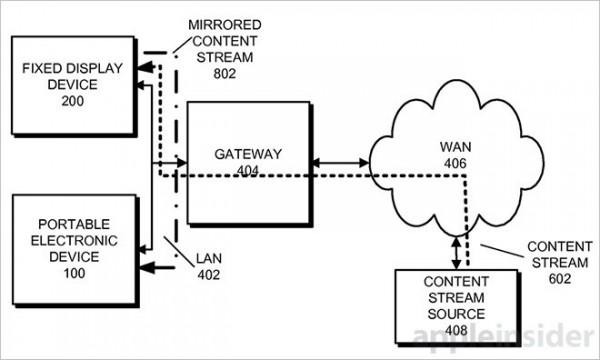 Of course, this is just a patent and a relatively new one at that. It isn't a guarantee that it will be implemented any time soon. That said, it's still an interesting development that we hope to see in the very near future so that you won't have to miss a thing even when you have to leave the living room just for a bit.
SOURCE: USPTO
VIA: Apple Insider