Apple TV HBO GO and WatchESPN apps added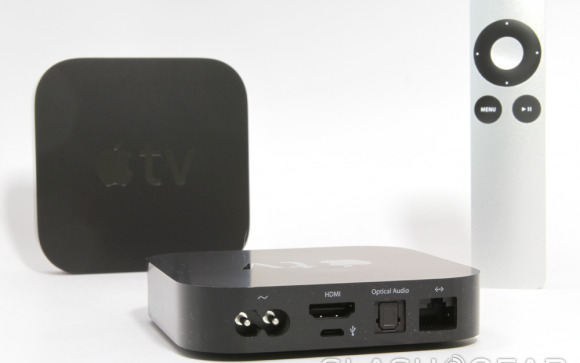 Apple TV has gained a number of new entertainment apps, with HBO GO and WatchESPN among five new content providers landing on the set-top box. The two apps, familiar from iPhone and iPad, join Sky News, Crunchyroll, and Qello as new arrivals on the Apple TV, owners of which are now purchasing over 800,000 TV episodes and over 350,000 movies each day, Apple says.
Apple TV could already access Hulu Plus, Netflix, YouTube, and Vimeo, though some of the services it offers demand subscriptions. However, the media adapter has never had full access to the App Store, which has meant the full range of on-demand entertainment software has been out of reach.
That's still the case for the moment, but Apple's loosening of what exactly will run on the Apple TV would seem to lend extra weight to rumors that the company is considering bringing over the App Store. A new beta, Apple TV v5.4, previewed recently suggested that iTunes Radio and a Conference Room mode would also be offered.
Apple's attitude toward the Apple TV has always been an unusual one. The company once described the STB as a "hobby", leading to suggestions that it was not considering home entertainment in the living room as important as, say, Google and others. However, sales have been steady, and there have been long-standing rumors that Apple is also developing a full television using Siri instead of a remote control.
That's still some way off, if it's happening at all, but HBO GO and WatchESPN are here now. You'll need to be running Apple TV software version 5.3 in order to get the five new channels.