Apple TV iOS 5.4 beta includes iTunes Radio, Conference Room mode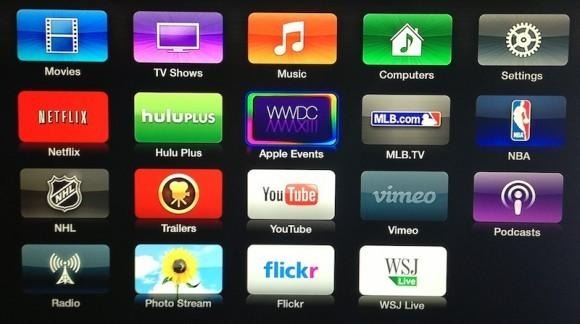 With the announcement of iOS 7 last week, Apple showed off a handful of new features coming to the new mobile OS later this fall, including Control Center and an entirely new design that aims to be a flatter design than past iterations. While Apple TV was left out of the discussion during the event, it seems Apple will be including some of the new features with the latest Apple TV beta.
The new beta, which is available for registered developers, skips iOS 5.3 entirely and moves directly to iOS 5.4. This time around, it looks like Apple TV users will be able to take advantage of iTunes Radio right from the their television set on top of their iOS device.
However, while a "Radio" feature has been on the Apple TV for a while, the beta doesn't yet merge it with the new iTunes Radio feature that was shown off at WWDC. However, it's expected to happen sometime soon, probably in the next beta perhaps. However, Radio on the Apple TV is mostly similar to iTunes Radio anyway, so there may not huge changes there other than a rebranding.
Also included in the beta update is improved Home Sharing, which is now more reliable for in-network iTunes sharing. The beta also introduces iTunes in the Cloud alongside iTunes Match, and "Photo Stream" was renamed to "iCloud photos," most likely to prevent confusion. between the different services.
There's also a new "Conference Room" mode that looks to attract the business professionals. This feature would allow users to set a custom background on the Apple TV complete with custom text, such as instructions on how to connect their own Apple TV devices to the network. Overall, the design of the Apple TV interface has stayed the same, and there's no word on whether or not Apple will move to the flatter design of iOS 7 on the Apple TV, but we're guessing it's bound to happen at some point.
VIA: Electronista