Apple TV hands-on - Siri goes to the movies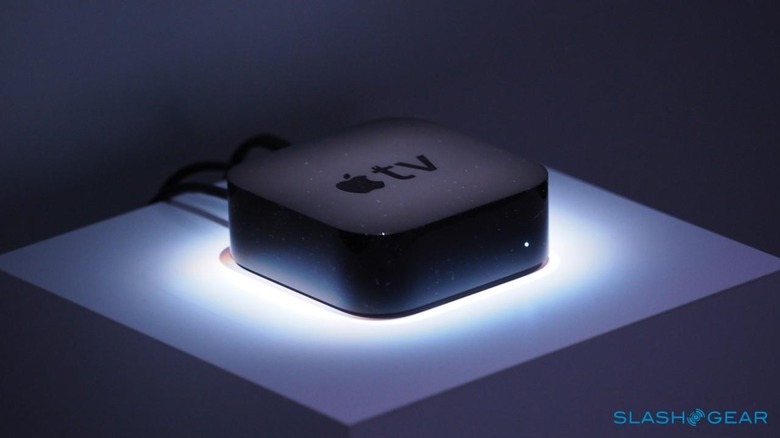 What will it take for Apple TV to lose its "hobby" reputation? It might just be the new, fourth-generation Apple TV we saw today, and which I've spent a few minutes playing with in the aftermath of Apple's big iPhone 6s launch event.
Proportionally, the taller box with the same footprint as the old model isn't quite as aesthetically pleasing, but then again this is something intended to be hidden away under the TV, not placed on an illuminated plinth as in Apple's demo area.
What you do engage with is the new remote control. It feels more like a mashup of a 1st-gen iPod nano and a MacBook trackpad, with the touch surface for navigation being very sensitive: at first, I skittered through the revamped interface, the icons tilting and bobbing as I went.
tvOS – built on top of iOS and with the primary changes being to how easily viewed the interface is from across the room – feels familiar, though the brighter color scheme is a little more engaging than the dour black of the current Apple TV. It also feels a little like Android TV at times.
Like Google's platform, there's universal search – here across HBO, Hulu, Netflix, and Showtime, as well as Apple's own iTunes catalog – with more providers in the pipeline. Siri is your gatekeeper there: you tap the microphone button on the remote and then ask for a show, movie, genre, or similar.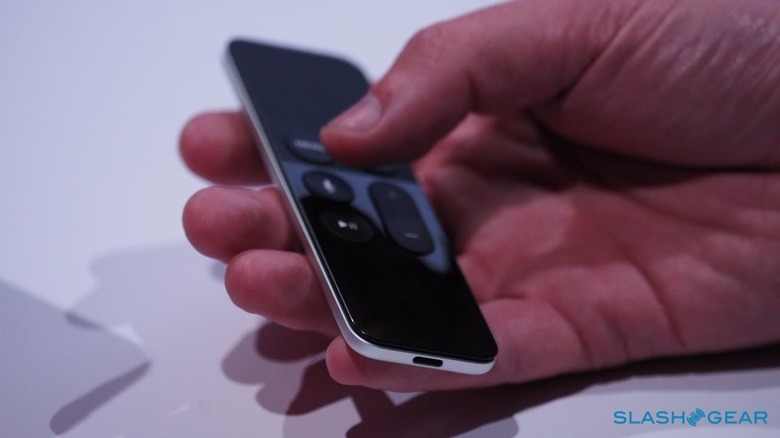 What's clever – and differentiates this Apple TV from voice search on the Amazon Fire TV, for instance – is how Siri understands more complex searches. You can start out by asking for comedies, for instance, and then drill down by asking for just the family-friendly ones.
How successful the searches are will depend on the metadata in the background, of course, but it's far preferable than pecking out letters using the old Apple remote.
As well as controlling Siri, the new remote has volume keys for your TV – it has an IR blaster on the end, though hooks up to the Apple TV itself over Bluetooth 4.0 – though no power button. If your set supports HDMI CEC then it should turn on automatically when you wake Apple's box from standby.
Your options don't end there, either. There's support for MFI-certified controllers, like Bluetooth gamepads, which will probably make games like Asphalt 8 a little easier to navigate. Still, these are "just" iOS games, not true console alternatives, enough for casual distractions at least but unlikely to give the Xbox One or PlayStation 4 much to be concerned by.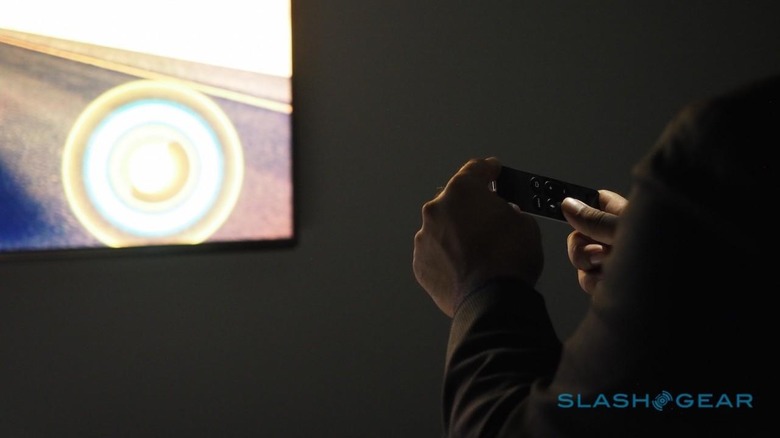 What I'm least convinced by, at least at this early stage, is whether I'd turn to Apple TV to do my shopping. It's certainly straightforward – stores like Gilt's simply show up like big iPad apps – but I don't quite understand why I'd opt to go browsing on a TV rather than a tablet. Perhaps an influx of other stores and services will change my mind over time.
Such titles will land via the App Store, which has finally found a home on Apple TV. Software will obviously need to be fettled to suitably display – and be actually useful – on a 60-inch screen viewed from ten feet away, but it instantly leaves the Apple TV feeling more relevant and connected.
The home entertainment space is competitive, though it's also fair to say that no one service provider has got everything right. Universal voice search has huge promise, but so far we've been yet to see a service that delivers it comprehensively: as soon as your streaming platform of choice is left out, it becomes effectively useless.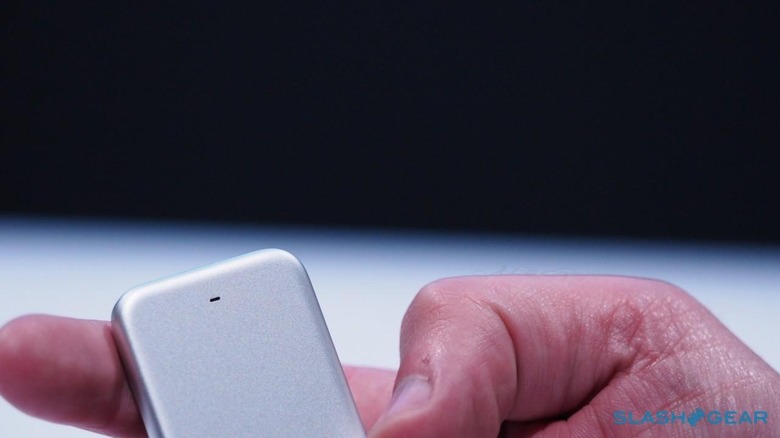 With the fourth-generation box, Apple has certainly made Apple TV competitive with its rivals from Google, Amazon, Roku, and others. Whether those positive first-impressions stand up over time will be something I'll have to wait until I can live with Apple TV for some time.
It'll be on sale at the end of October, priced at $149 for the 32GB and $199 for the 64GB.
[gallerybanner p=402796]