Apple Tablets delayed 'til 2H 2010, OLED & LCD versions planned?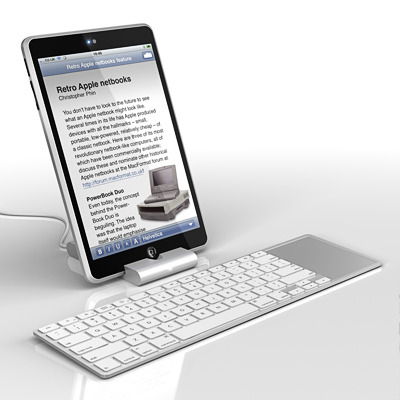 The perennial Apple Tablet rumor gets another kink in the tale today, with gossip-gluttons DigiTimes reporting that the company has pushed back the predicted early-2010 launch – which they peg as March – into the second half of the year.  They're also quoting component manufacturers who tip not one but two Apple Tablets with similarly sized displays: a 10.6-inch LCD TFT and a 9.7-inch OLED version, the latter likely being supplied by LG Display as part of their ongoing five-year $500m panel deal.
There are also some price predictions floating around.  Based on a 9.7-inch OLED panel being priced at around $500, and displays generally accounting for 30-percent of a device's total cost, DigiTimes' sources are estimating the OLED model will come in at $1,500 to $1,700 at point of launch, with a roughly $2,000 market price.  That's expected to drop several hundred dollars as the OLED technology comes down in price, a partial factor to Apple's delay later into 2010, they claim.
As for the 10.6-inch Apple Tablet with the more traditional LCD TFT panel, that's expected to drop at a far more reasonable $800 to $1,000.  There's also the possibility of carrier subsidies for integrated 3G on both models.  Foxconn, Quanta and Pegatron are all tipped as manufacturing partners.