Apple Tablet tipped for October announce, $800 tag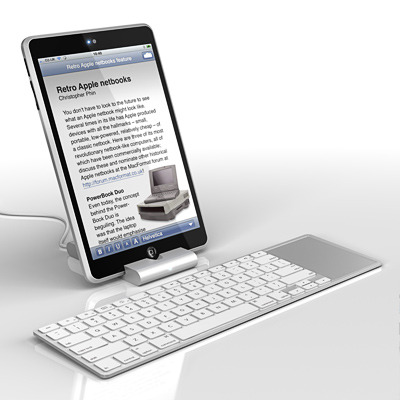 The iPhone 3GS managed to distract attention from the regular Apple Tablet rumors, but thanks to the China Times speculation is back with a vengeance.  The paper is claiming that the device will arrive in October this year, priced at around $800, and – like we heard back in May – use Wintek capacitive touchscreens.
Other manufacturers involved include Foxconn and Dynapack, the report continues, and suggests that Apple will unsurprisingly position their device as a premium model rather than a direct competitor to touchscreen netbooks such as the ASUS Eee PC T91.  While it will be announced in October, they claim, it may ship a little later; Apple are tipped to be looking to corner the holiday market with the new device.
The Apple Tablet (aka Apple Media Pad, aka Apple Netbook) was rumored to make an appearance at the WWDC back in March, but failed to materialize.  Apple traditionally announce their new iPod range in September, so the October rumors indicate the Tablet could be a more distinct product line.
[via Gizmodo; Image credit Adam Benton]