Apple Media Pad touchscreen to be Wintek supplied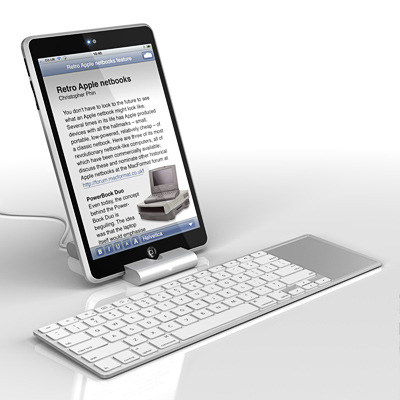 Once again, Apple and Wintek have been thrown together in the ongoing saga of the Apple Media Pad touchscreen tablet.  First tipped back in March as supplier of 10-inch capacitive touch-panels for an unannounced product from the Cupertino company, further sources – this time notebook-related IC designers – have reconfirmed that Wintek has won the panel order from Apple.
This round of leaks throws in the news that the Apple device is an "e-book form factor netbook product", which fits in with the recent talk of a handheld touchscreen slate-format device.  Expected to slot in-between the iPod touch and a normal Apple notebook, the Media Pad will prioritize internet access and VoIP, and have integrated WiFi.
Foxconn have been suggested as the likely OEM responsible for the manufacturer of the Media Pad.  Recently an analyst predicted that the device, while in development, would not reach the market until 2010 because of issues stabilizing mobile OS X.