Apple Support app for iOS aims to reduce Genius Bar visits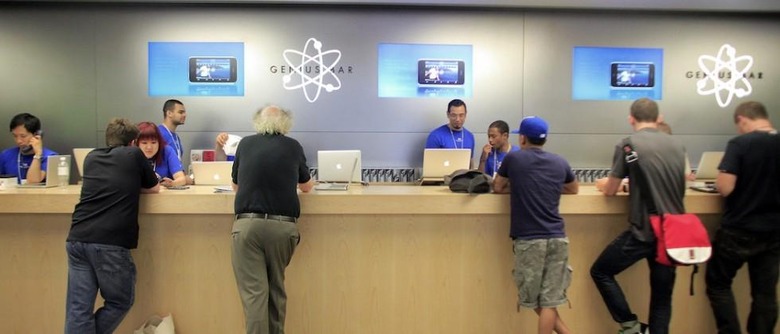 A handful of leaked screenshots seems to indicate that Apple is working on a troubleshooting and support app for iOS. The app allows users to pick the Apple product they're having problems with, and through a series of questions helps narrow down the exact issue. When appropriate, the app provides options for calling Apple Support and scheduling an appointment for an in-store Genius Bar visit, but it can also help users skip those steps when not needed but providing information on how to address the issue whenever possible.
The app appears to function much like Apple's revamped support website from last November, presenting users with support info to see what other options are available besides going to a physical store with device in tow. There are self help guides that instruct users on how to do things like upgrade to the latest version of iOS, use iTunes to restore from a previous backup, and perform a hard reboot if a device freezes.
This is the same kind of information available on Apple's website, but streamlined and made easier to access from an iPhone or iPad.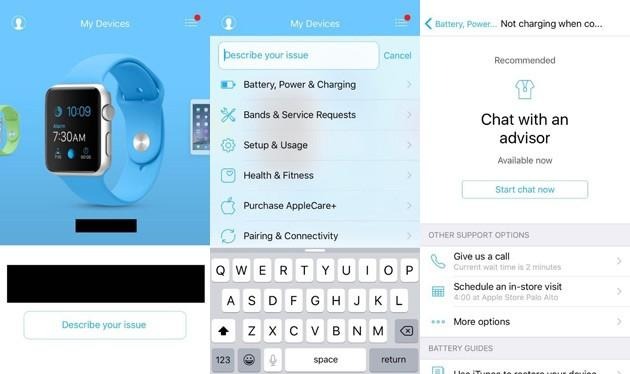 If it does become time to call Apple Support directly or visit a store, the app shows an estimated wait time for the former, and presents a schedule of available appointment times at the nearest store for the latter. When users are signed in, the app also knows all of the Apple devices connected to that Apple ID.
It's still unknown when the app might see release, or if it will even be a stand-alone app or just rolled into the existing Apple Store app as part of an update. Either way, it has the potential to cut down on Genius Bar wait times by reducing unnecessary visits.
SOURCE uSwitch Tech