Apple retail store Genius Bar appointments now available in online support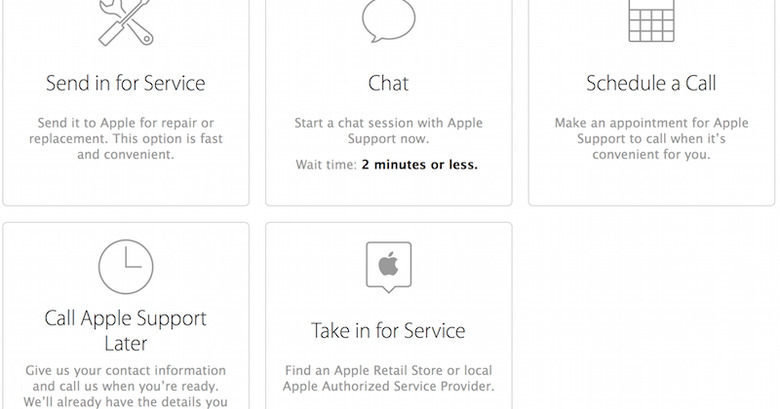 Yesterday Apple updated its online product and services support page to directly allow users to view the schedule and make appointments at their local Apple Store's Genius Bar. This aims to make it much easier for users seeking help for hardware or software troubles, for while Genius Bar reservations could be booked online before, it was completely separated from the company's Support websites.
When customers wanted to make Genius Bar appointments before the change, they needed to first look up their local Apple retail store using the find a store tool, then navigate to the reservations section for their selected location.
This may seem like a small change, and on the surface it really is little more than a time-saver, but there is also the convenience for customers in being directed to the support pages in order to see what other options are available besides going to a physical store with device in tow. Maybe all a user needs is directions on how to do a hard reset on their frozen iPhone or iPad, saving a trip and valuable time. Could be that some simple troubleshooting will come up with a solution for that iMac software issue.
Also beneficial for Apple is being able to cut down on Genius Bar appointments for something like providing help with manually syncing their iPhone with iTunes. It's much more efficient to present instructions online, and it frees up time slots for more pressing problems. On the other hand, if a user has exhausted their diagnostic support options, then the unified system can now directly suggest a Genius Bar visit, and go straight into choosing a location and time.
SOURCE 9 to 5 Mac