Apple Stores in Japan will put a screen protector on your iPhone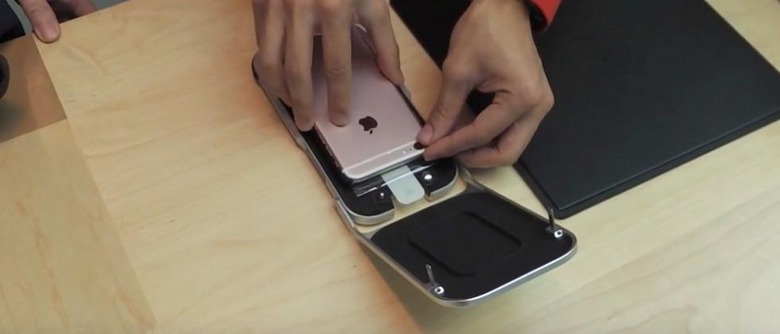 One of the most common accessories that users pick up for their smartphones has got to be a screen protector, those clear plastic films that stick to the display to prevent scratches and smudges. Unfortunately, trying to get the protector to line up perfectly with the screen, home button, or ear speaker during application, not to mention air bubbles, is one of the most frustrating process. Well, Apple Stores in Japan are the first debut Apple's new solution: handheld Belkin devices that will automatically install screen protectors on iPhones.
This comes right after the news that Apple is likely to begin accepting iPhones with cracked screens for trade-in, so it makes sense that the company would encourage users to better protect those displays. The Apple Stores in Japan are the first to begin rolling out this new screen protector installation service, which makes use of Belkin's TrueClear Pro machines.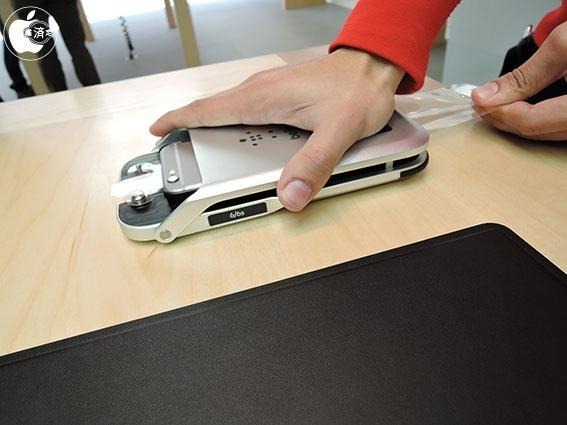 As seen in the photos here, the process appears to be fairly simple and straightforward. Belkin's handheld device features a basic clamshell design, with customers' iPhone going on one side, and the screen protector on the other. The device is then closed, and with the protector perfectly aligned with the screen, the wrapper is removed and the adhesive side is attached to the phone.
There is a Belkin device each for the iPhone 6/6s and iPhone 6 Plus/6s Plus. An Apple Store employee carries out the process, even making sure the iPhone's screen has been wiped clear of any dust or fingerprints.
Apple is officially partnering with Belkin on the initiative, and in turn the TrueClear Pro units are designed to work with Belkin's own screen protectors. The benefit to this is that not only can iPhone customers have a screen protector applied in a clean, aligned way, but it can cut down on wasted materials that come with failed attempts.
In Japan, the cost of a screen protector installation is ranging between 2,180 yen to 4,280 yen (about $19 to $37), depending on the plastic material chosen by the customer and the size of the iPhone, but that does include the cost of purchasing the protector itself. Apple is expected to begin rolling out the installation program in the US in the near future.
SOURCE MacOtakara