Apple might soon accept broken iPhones for trade-in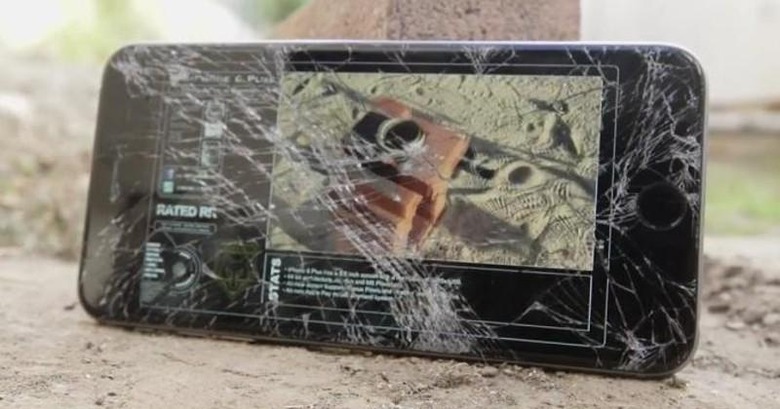 Apple has long accepted older iPhones, sometimes even non-iPhones, to be traded in for some monetary value towards buying a new device. Initially launched as a way to "reuse and recycle", the trade-in program has since then expanded to entice owners to invest in a new device. Now, Apple is extending it even further. According to sources in the know, Apple will soon be accepting even iPhones that have broken displays, cameras, or buttons, something that previously were grounds to be left out of the trade-in.
It might sound a bit illogical from a business point of view to trade-in damaged devices. Apparently, Apple will be advertising the program as way to actually save up on costs. Getting a broken iPhone repaired might actually turn up to be more expensive than buying a new one, especially when cracked screens are concerned.
The new trade-in extension will supposedly launch this week but will, as always, be limited to the most recent models. Specifically, it only covers the iPhone 5s, 6, and 6s Plus, where trade-in values are $50, $200, and $250, respectively. The damage to the parts of the iPhone should be within reason, of course, and not because it has been subjected to an excruciating torture test.
Speaking of broken screens, Apple will apparently offer something to prevent that from happening in the first place. Apple will start offering plastic screen protectors for iPhones in Apple Stores, something that has already started in a few stores and will continue to roll out in the coming weeks. Previously, Apple has forbidden its stores from installing screen protectors because it cannot assure the quality of third party accessories.
To lessen the possibility of human error, Apple Stores will supposedly use a machine to install the screen protectors. It has partnered with famed accessory maker Belkin who has such a machine. Should the machine still make an error, Apple will give a replacement screen protector for free and make a second attempt at putting it on the iPhone.
VIA: 9to5Mac