Apple Store is back along with the Apple Watch, new MacBook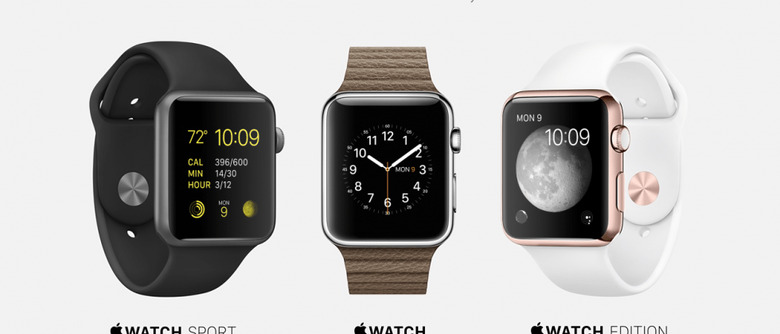 Well, that was definitely quick. In fact, you could say it was just a wee bit late. The Apple Store is back in business and to the surprise of no one, new products are available for grabs. Sort of. While you can indeed already order the new MacBook, the Apple Watch is a different matter entirely. You can put in an pre-order now if you already know the right configuration you want, or schedule an appointment to try it out. When you will actually get it on your wrists, however, is a different story.
Get ready for an overload of choices. Whereas with iPhones and iPads you only get to choose what color the body will be in, now you have to pick which model, which strap size, and color as well. Don't fret too much, though, as Apple will guide you along the way. It's not exactly Moto Maker, which Apple's Jony Ive has been known to criticize. Apple even updated its Apple Store iOS app so you can do the checking from the convenience of your iPad or iPhone.
Of course, this is all just for pre-order, which you can only do online. So if you've stayed out in the heat or cold waiting in line, sad to say you will walk away empty handed. And availability is still unknown and will depend on supplies, which, according to Apple, might not be able to keep up with the initial demand for smartwatches. In fact, the situation might already be worse than expected. Whereas European retailers are at least saying sometime in May, now we're seeing a June shipping date as well.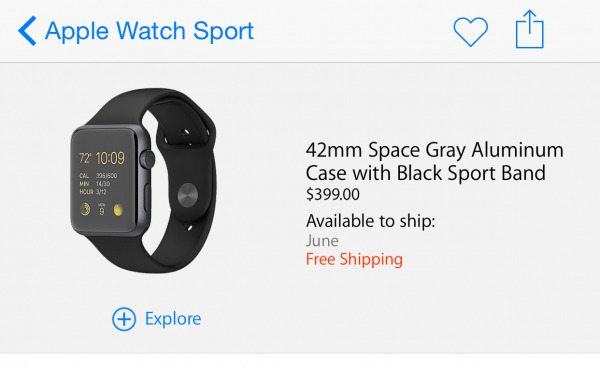 But in case you're not in the mood for smartwatches just yet, the Apple Store has one other new thing available, the rather puzzling new MacBook. It's beautiful, no doubt, and lightweight. But some will be heavily disappointed about a single feature, or misfeature to some, a single USB Type C port. Needless to say, you can already order the new MacBook now from the store and choose your preferred configuration and color. While the ultraportable is available in Silver, Space Grey, and Gold, word on the street is that there is some delay on the Gold coated model due to high demand. And in case you haven't decided yet if the new MacBook will fit your style or your need, be sure to check out our review of the new Retina portable, as well as our assessment of its most debated feature.