Apple Store Goes Down Ahead Of iPhone 5s Launch [UPDATE: iPhone 5s Now Available]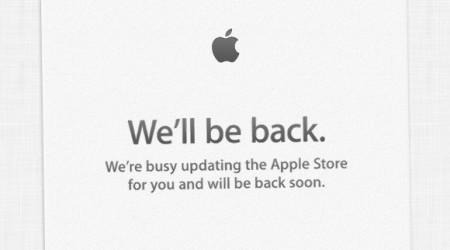 With just a few hours left before the whole world has transitioned into the awaited date, Apple's online store goes down. This is nothing entirely new if you've been watching the company's behavior in the past, which could mean Cupertino is knee-deep in preparations for the availability of the much-awaited iPhone 5s.
The first of half September passed by like a whirlwind beginning with the IFA trade show in Berlin, which saw the announcement of new devices and the rebirth of old ones. That was quickly followed by the event that a lot of us have been waiting for: Apple's unveiling of its next generation smartphone. Or should we say, smartphones.
Both expected and yet surprising at the same time, Apple announced two new iPhone models. The iPhone 5c, probably undeserving of its moniker as the "cheaper" model, has a shell made of polycarbonate plastic and sports vibrant colors that is quite a departure for Apple's usually sober designs. Make no mistake, however, as this smartphone is built with the meticulous care and sense of design that Apple is famous for. You can read our full review of the iPhone 5c here.
Then of course there is the "premium" model, the iPhone 5s, sporting all the goods that Apple has to offer. Although from the outside it may look unassumingly like its predecessors, its the insides that count, as they say. The iPhone 5s will forever have the distinction of being the first smartphone to sport a 64-bit processor. It also adopts a two-processor approach in trying to balance maximum power and energy efficiency, with a powerful A7 main processor and a companion M7 coprocessor. You can soak up all the details in our review here.
Although Apple and US retailers have started accepting pre-orders for the iPhone 5c this week, the iPhone 5s is still set to launch September 20, which, for some in the US, is just an hour or two away. So hold on to your horses as Apple preps its store for the inevitable onslaught of buyers reaching for Apple's latest masterpiece.
[UPDATE] The Apple Store is back online and the iPhone 5s is up for grabs. Apple is selling the device with a two-year plan from major US carriers exxcept Verizon for $199 for the 16 GB model, $299 for the 32 GB, and $399 for the 64 GB variant. A SIM-free option compatible with Verizon's network is also being offered with a price tag of $649, $749, and $849 for the 16, 32, and 64 GB storage options, respectively.