iPhone 5S official: first smartphone on market with 64-bit SoC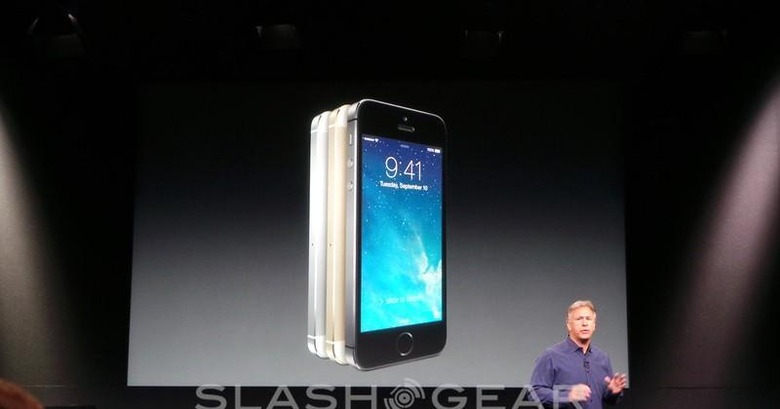 After much anticipation for the device that'll one-up the iPhone 5, Apple has revealed the iPhone 5S in full. This device takes on a shape that's rather similar to the previous iPhone, appearing here as an incremental update to the smartphone line rather than a full reboot. This device works with a 4-inch touchscreen display with 1136 x 640 pixel resolution – that's 326 PPI, with an aluminum casing around the sides and the back.
The big changes to this headliner iPhone exist mainly on the inside, but that's not to say you're not getting a new look to this device at it's most basic. This device will be appearing with high-grade aluminum parts in Silver, Gold, and a new "Space Gray."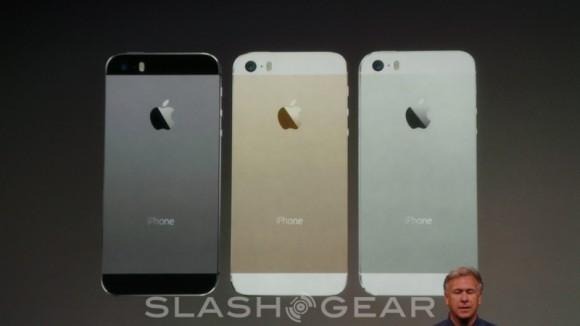 This device works with a brand new upgraded A7 chip, bringing in additional processing power to the smartphone while it works with the same amount of RAM as in the iPhone 5. As this device works with the same display as the iPhone 5, the processor boost should work wonders for those looking to upgrade from last years' model. At the moment, Apple suggests that the iPhone 5S is running up to 56x faster graphics and up to 40x CPU performance than past iPhones.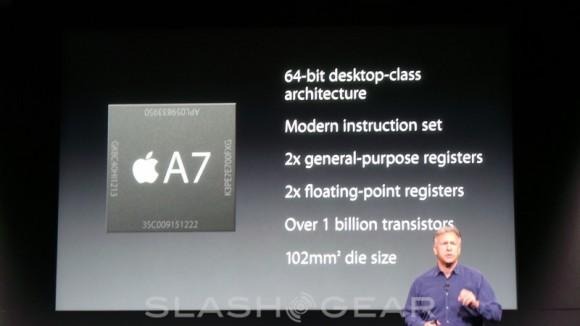 This device works with the same lightening connector as the iPhone 5, this allowing the Apple-centric connector to work on a greater spread of devices than it did when it originally launched with just the iPhone 5 in tow. This connector also works on the iPad and the iPad mini as well as a set of iPod devices out now and likely revealed by the end of the year.
This is also the world's only smartphone to be working with a 64-bit chip (for now, that is.) The iPhone 5S brings with it the first unit from Apple to work with 64-bit apps – developers will also be able to continue to rest easy as this device will run 32-bit apps just as easily. Stick around SlashGear's Apple hub for more information on this device throughout the day, leading to an eventual full review!