Apple steps up its clean energy programs in China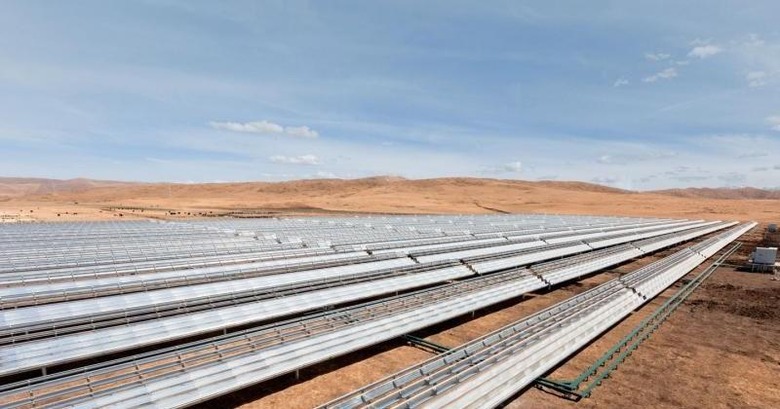 True to the promise it made last May, Apple has launched several programs that will significantly reduce the carbon footprint of its operations in China. But rather than just keeping the benefits to itself, it is moving to apply its environmental achievements to a wider range, including its own manufacturing partners in the country. And to prove that it isn't all just words, Apple announced that it has finally completed the construction of its 40-megawatt solar project in Sichuan Province which can power all of Apple's offices and stores in China and more.
China isn't exactly the most popular in terms of the pollution that it produces. But despite and in spite of the stereotypes, much of the world's products, especially electronics, owe their existence to the country. Apple is one of those whose business is critically tied to China, which is why it is stepping up its efforts to help make it cleaner and greener.
It has two projects in the works to make this a reality. The first is to invest in clean energy in China, which it will do by building facilities in northern, eastern, and southern grid regions of China that will together produce 200 megawatts of power derived from solar energy. The goal is produce enough to power 265,000 Chinese homes in a year as well as the company's own operations.
It's second thrust is to make its manufacturing partners just as conscientious about the environment, using clean energy for their production. Apple plans to install a total of 2 gigawatts or more in China in the years to come. Foxconn, the noted Chinese manufacturing company, has committed to build 400 megawatts of solar energy, starting 2018 in Henan Province.
For its own operations, Apple proudly announces that 100 percent of its operations in China are already on the clean and green, matching the same score in the US. And while the rest of its worldwide operations just fall at 87 percent compliance, it is still a significant example that Apple hopes its partners and the industry in China at large will follow.