Apple pledges to help take care of China's environment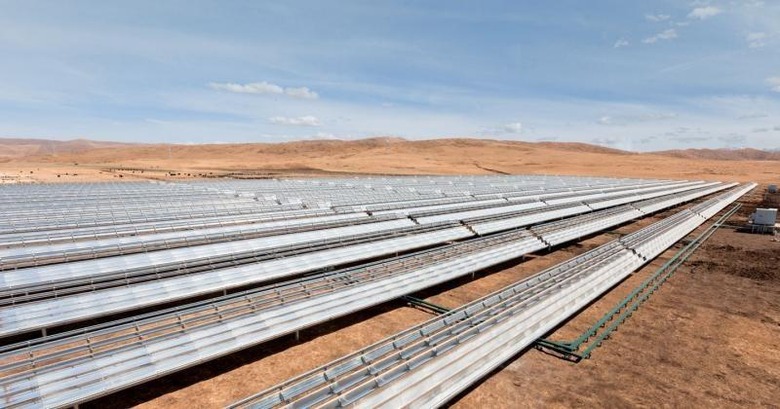 Doing business in China doesn't mean simply wooing the market with products that appeal to them. It also means playing by their rules and sometimes playing the same game they are playing. Apple is doing part of that today by announcing its commitment to using, promoting, and establishing renewable resources in China, aligning with the country's own environmental initiatives. This involves multiple projects and endeavors, ranging from nurturing managed forests that produce essential virgin fiber to installing solar panels that will power Apple's Chinese offices and stores.
Apple boasts of using renewable energy in 87 percent of the company's operations around the world. The latest effort in China could very well bring it closer to a full hundred percent. But renewable resources don't just cover energy and power. Apple VP for Environmental Initiatives Lisa Jackson also points out that forests are renewable resources too.
Apple is teaming up with the World Wildlife Fund in a multi-year project that aims to protect as much as 1 million acres of managed working forests. These forests become sources of fiber that are then used for pulps, paper, and wood products. The particular outputs of these forests are of particular importance to Apple. The Cupertino-based company is well known for its distinct, minimalist, yet well-designed packaging that make use of these very same materials. So it is also within Apple's interests to not only protect but also create such managed forests.
Apple also wants to bring its own environmental innovations to China. In particular, it wants to demonstrate how manufacturing facilities can reduce their carbon emissions without reducing their efficiency. Such a promise is all the more critical for China, long criticized for its heavily polluted air, especially over major cities like Beijing.
The US tech giant actually already has a head start in that area. Last month it set up solar installations in Sichuan Province that can provide more than what Apple's Chinese offices need. To be exact, the two 20-megawatt solar farms Apple established together with Chinese companies can generate 80 million kW/h or power, enough to power 81,000 homes. However, great care was taken that these instillations do not disturb the yak ecosystem that is critical to the local economy.
SOURCE: Apple