Apple spaceship campus model builds huge HQ in miniature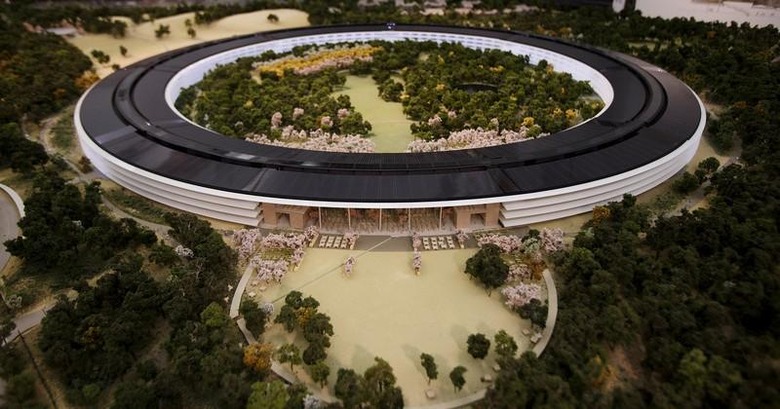 Apple's spaceship campus project hasn't even broken ground yet, but the 175 acre project does exist in miniature thanks to a scale model of the proposed headquarters shown off for the first time. The ring-like building, officially known as Campus 2, was snapped by the Mercury News at Apple HQ ahead of a Cupertino City Council hearing next Tuesday, October 15.
At that hearing, Apple's planners will push the council to approve the project, which will see not only the vast hoop-shaped structure put into place but thousands of new trees planted. Steve Jobs presented the plans back in 2011 for the first time, describing it as "a little like a spaceship landed."
The project will be considerably larger than Apple's current headquarters, accommodating 12,000 staff. "There is not a straight piece of glass in this building" Jobs said at the unveil. "It's all curved. We've used our experience making retail buildings all over the world now, and we know how to make the biggest pieces of glass in the world for architectural use."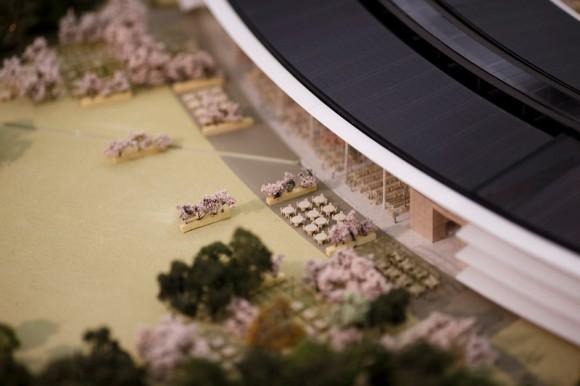 On top there'll be solar panels to take advantage of the natural energy source, while parking will be underneath the facility in new underground lots. In addition to bringing more employees on-site, it'll also feature several large auditoriums for holding on-site launch events.
However, while the building is dramatic, it's also behind schedule. Signs of a delay came in late 2012, while earlier this year it was revealed that the Campus 2 project was also over-budget to the tune of $2bn.
Apple trimmed its plans to reign that in but it's still an ambitious project. Earlier this month the Cupertino planning commission gave its approval, but a final green-light for the building isn't expected until May 2014.