Apple sets the bar for sustainable business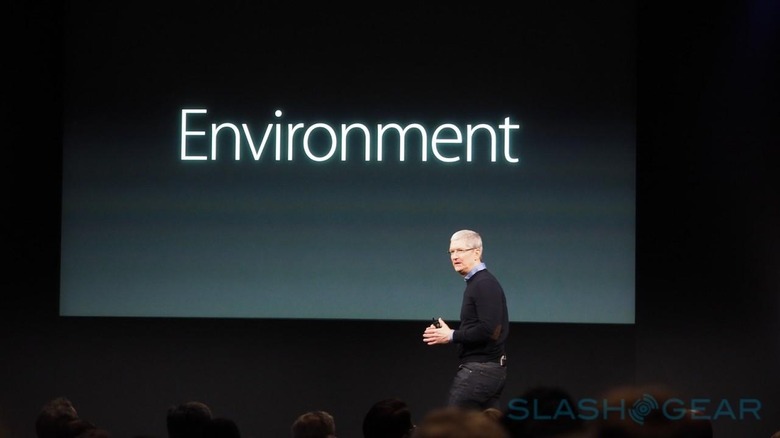 A couple years ago, Apple set a big goal for itself: to run entirely on renewable energy (that is, electricity generated with wind, solar, and water). While the company hasn't wholly fulfilled that goal yet, it has made great strides toward doing so — in fact, it is running 100% on renewable energy in the United States, as well as some other places. That's only the start, though — with everything from a new R&D project that harvests materials from old gadgets to supporting sustainable forests, Apple has set the bar for other companies.
Said Apple VP of Environmental, Policy, and Social Initiatives Lisa Jackson:
"Just like everything we do at Apple, when we think about the environment, we think about innovation...we want to change the world for the better, and we think there's no greater challenge than the changing climate ... the time for action is right now."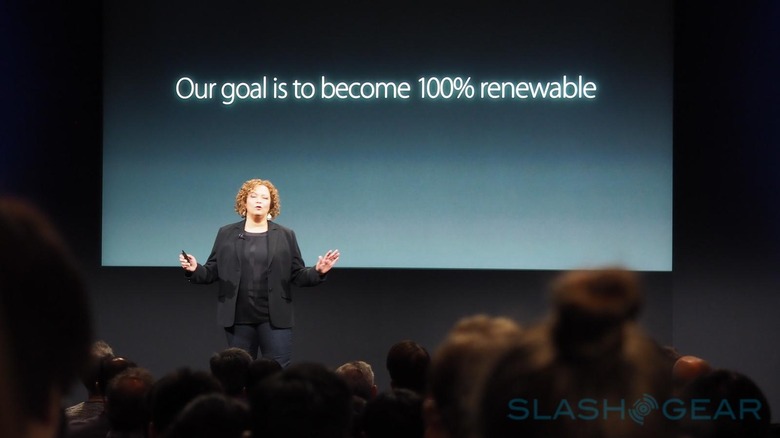 Such was a bold statement to kick off Apple's event today, with the company's talk of protecting the environment coming second only to CEO Tim Cook's talk about government spying and the company's commitment to protecting its users' data. Humans may dream of living in outer space, but we only have one home right now, and it has a finite amount of resources.
Addressing that issue comes "Liam," a robot spawned from an Apple R&D project. Engineers with the company created "Liam" to harvest the components from iPhones that consumers no longer want. It's a great project (setting aside the whole robots-taking-our-jobs thing), one that aims to breathe new life into old gadgets by taking the still perfectly-useable materials and putting them into something new. Apple gave a couple examples of this, one being solar panels with materials from unwanted iPhones, and another being tools created using those materials.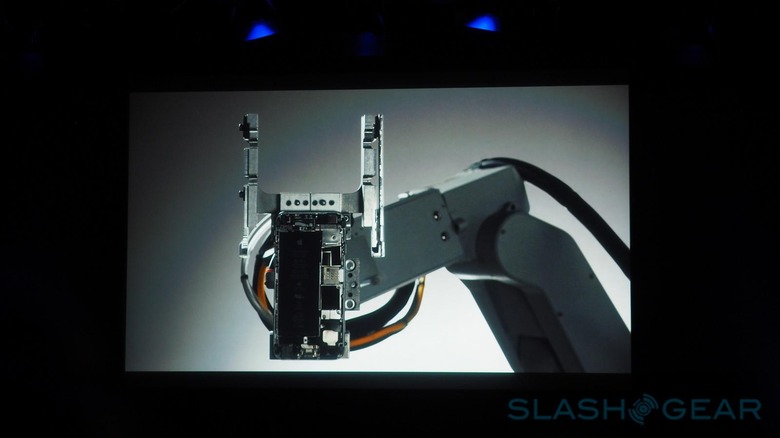 Above: Liam, the iPhone-harvesting robot.
Liam works as part of Apple's new Renew effort. Under it, consumers can give Apple their old iPhone by taking it to an Apple Store, or by printing out a shipping label that lets them mail the device to Apple without cost. Is giving Apple back your last-gen iPhone the best way to upgrade? Perhaps not if you're moving from an iPhone 6 or another similarly-valuable model, but it's a solid way to dispose of that iPhone 4 that has been sitting in a draw for years.
Liam is only a part of Apple's efforts, though. The company dropped some pretty solid figures today, not the least of which is an announcement that it's running entirely on renewable energy in the United States (and many others countries around the world). In fact, 93-percent of the company's offices worldwide run on renewable energy.
Different countries have different renewable energy needs; certain environments skew more heavily toward one type of sustainable technology over another, of course. Available real estate and minimizing impact are some other concerns when it comes to deploying energy-generating tech. Says Apple, it has and is rolling out different types of technology in various countries to meet its needs while working with whatever that region requires.
In China, for example, Apple says it has created a 40 megawatt solar farm that benefits local residents rather than disturbing them. And in Singapore, where space is greatly limited, Apple has looked upward; the company will be installing solar arrays on more than 800 rooftops, harvesting energy from sun in places prime for such technology but thus-far underutilized.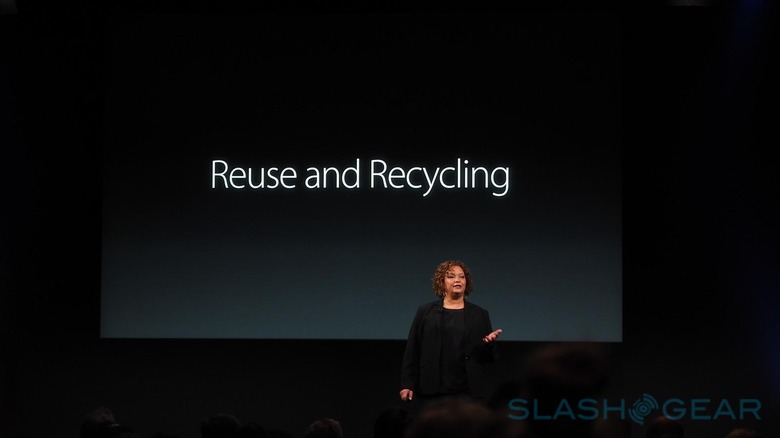 Energy is only one aspect of the company, of course, and truly reducing Apple's footprint will require more than just renewable energy. Packaging is another aspect of product sales that has to be transformed in the modern world, and Apple has tackled that issue wonderfully.
While some companies are trying out various biodegradable and non-resource-intensive materials like mycelium, Apple is sticking with paper, but it's not stripping down old forests to get it. Says the company, it is now using recycled or sustainably-grown paper packaging for 99% of its needs. The company is also moving to expand the number of sustainably-managed forests throughout the world, helping do its part to make sure we preserve the planet's forests.
While there's still a long way to go, there's no doubt about it: Apple has made incredible progress toward its goal over the past two years, and the next two years are looking brighter than ever.