Apple makes encryption stand: "we will not shrink" insists Cook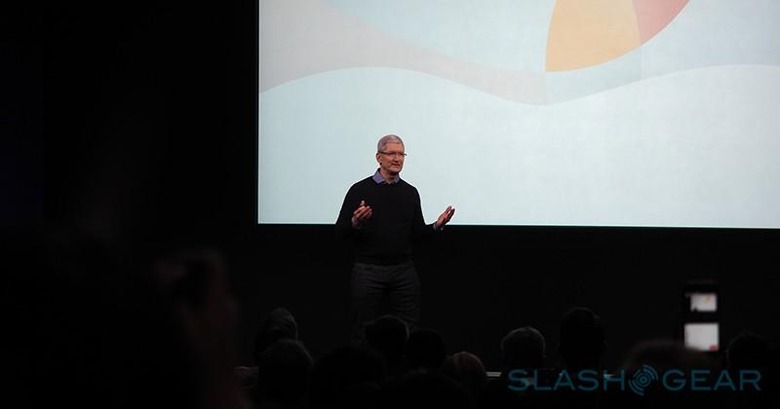 Today at the Apple Town Hall meeting, CEO Tim Cook took the stage after showing off a brief history of the company. They showed 40 years of the company in 40 seconds, which was little more than a quick flash of words such as "Lisa" "1984" "iMac" and more. After letting us know that Apple's 40th birthday was coming up on April 1st, he took a moment to talk about something far more important.
As expected, his opening statements were regarding the ongoing case between Apple and the FBI. The FBI is still pushing for Apple to build a new, less secure version of the iOS operating system. Apple, of course, is standing firm in their decision to not comply with the order.
He stated that the company built the iPhone to be an extension of the very customers that it is made for. As such, it contains many things that are both private and personal. And with that in mind, he asked that the nation decide just how much power the government should have over our data, and our privacy.
"We did not expect to be in the position, at odds with our own government, but we believe strongly we have a responsibility to protect your data and your privacy" said Cook. He further went on to say that "we owe it to our customers and to our country. This is an impact that affects all of us, and we will not shrink at this responsibility."
Very strong words from Apple's CEO. Personally, I'm happy to hear that the company is not backing down, and is standing up for the rights and the privacy of ordinary citizens.