Apple secures Tim Cook with 1m share promise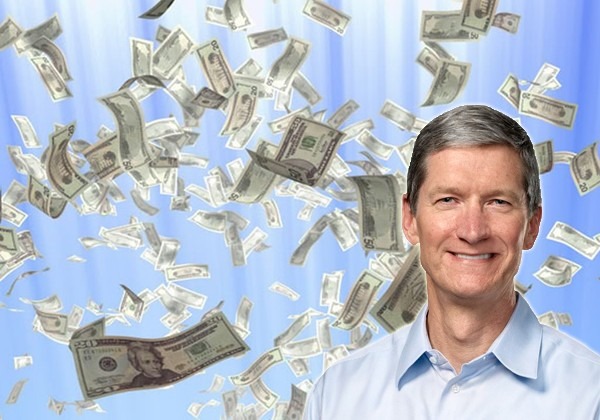 Apple has moved to lock new CEO Tim Cook in service until mid-2021, it's been revealed, with a huge stock payout worth more than $383m at today's prices if the exec sticks around for a decade. Cook will receive 1,000,000 restricted stock units as part of his promotion, an SEC filing confirms, half of which will vest on August 24 2016, and the remainder five years later, just as long as he remains continuously employed by Apple.
"In connection with Mr. Cook's appointment as Chief Executive Officer, the Board awarded Mr. Cook 1,000,000 restricted stock units. Fifty percent of the restricted stock units are scheduled to vest on each of August 24, 2016 and August 24, 2021, subject to Mr. Cook's continued employment with Apple through each such date" Apple SEC filing
At Apple's current share price, that 1m stock unit cache is worth over $383m, more than six times Cook's overall compensation for 2010. The final vesting price will be based on Apple's share price in 2016 and 2021, however, providing ample motivation for Cook to pilot the company upward.
That's just what the new CEO says he wants to do, writing in an email to Apple employees last week that "Steve [Jobs] built a company and culture that is unlike any other in the world and we are going to stay true to that – it is in our DNA." Another decade doesn't seem too daunting, considering he has been with Apple for thirteen years already.
"Mr. Cook brings to the Board extensive executive leadership experience in the technology industry, including the management of worldwide operations, sales, service and support" Apple's filing suggests. Last year Cook scored a $5m bonus for covering Jobs while the then-CEO was on medical leave, a track record that has left many confident about his future performance.
[via ComputerWorld]