Apple reportedly working on new iPod touch and iPod nano designs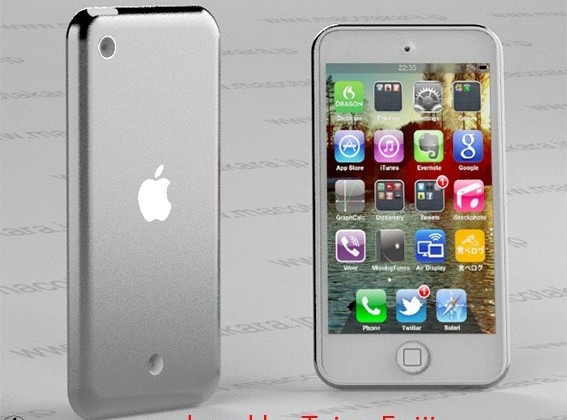 Rumors and reports may be flying thick and fast regarding the next iPhone, but the iPod touch and iPod nano could also sees updates this September. Just like the next iPhone, the next iPod touch will reportedly feature a 4-inch screen with new in-cell technology. The Wall Street Journal reported last week that the next iPhone would feature in-cell touchscreens, allowing for a thinner device that may also cut costs in the supply chain.
[Image credit: Macotakara]
Ming-Chi Kuo, an analyst at KGI Securities, says that the iPod touch will see a speed bump, gaining the dual-core A5 processor currently found in the iPhone 4S. Not only that, but a redesign has been tipped, with the iPod touch receiving a new aluminium back reminiscent of the MacBook Pros that will help prevent scratches. Strangely, there will be an additional hole in the case that will be found towards the bottom of the back of the device, although it's not known what function it will service.
The iPod nano, meanwhile, will also apparently receive a new design. Apple is said to be ditching the current square design in favor of the old rectangle chassis. Kuo believes that the new iPod nano will feature a larger multitouch screen, plus a home button at the bottom of the device, reminiscent of the iPhone. Supplies of the new iPod touch will be constrained, Kuo says, thanks to the use of the new in-cell technology that will be reportedly be used in the next iPhone as well.
[via International Business Times]