Apple release 17-inch MacBook Pro graphics update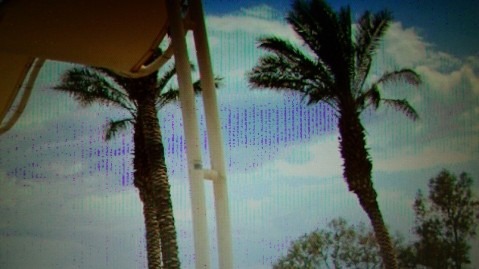 Apple have released a firmware update – version 1.0 – for 17-inch unibody MacBook Pro owners, which is intended to fix the display errors some users have observed.  Apple have not detailed exactly what the update does, only suggested that all owners should install it.
"You should download and install the MacBook Pro Graphics Firmware Update 1.0 on your MacBook Pro (17-inch, Early 2009) computer. The update addresses the possibility of vertical lines or distorted graphics on the display." Apple support document
The problem is believed to be connected with the laptop's NVIDIA GeForce 9600M GPU, and presents as a series of vertical lines or patches of distortion across the LCD.  Various root causes have been suggested, including overheating through the MacBook Pro's fans not ramping up to their full, intended speed.  However early reports on this firmware suggest that fan behavior has not been impacted.
The firmware update is a 770KB download, and takes the MacBook Pro gMux Version to 1.7.10.  Apple recently fell to below ASUS in a reliability survey.
[via MacRumors]