Apple refuses Samsung settlement in Australian tablet case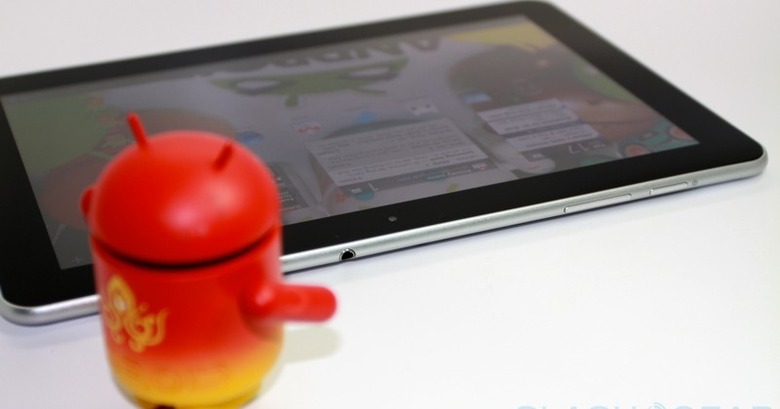 Apple has rejected Samsung's mysterious settlement offer as the Korean company attempted to get its Galaxy Tab 10.1 on sale in Australia, with the two firms described as "a considerable distance apart." Samsung maintains that Apple has denied any settlement, the WSJ's liveblog from the Australian court reports, while Apple argues that the barrage of concerns it had apparently fired back "were requests for details, not a rejection of the offer."
While, if successfully agreed, the deal could have seen Samsung's Honeycomb tablet hit shelves in Australia, Apple appears to have decided instead to use it against its legal rival. "It's the desire of Samsung to have their cake and eat it too" Apple lawyer Stephen Burley argued, pointing to Samsung's willingness to concede an early hearing data but only if Apple made injunction concessions. In fact, Burley suggested, the deal was "no more than a tactic to maximize the chances of Samsung launching what we would contend is an infringing product."
Samsung has argued that, if the court insists on an injunction until a hearing in March 2012, by that point the Galaxy Tab 10.1 would be "commercially dead." The court overran in an attempt to get all of the submissions by the two firms heard today, rather than running into another day's session tomorrow, with Justice Bennett, the presiding judge, warning that "it's going to take me a little time" to work through the arguments put forward by each side.
Apple has pulled up Samsung on three cases of alleged patent infringement, including the so-called zoom bounce animation featured on their Android tablets. Samsung has already agreed to remove the zoom-bounce system, and claims it would take seven days – from a ruling – before an unmodified version of the Galaxy Tab 10.1 could be put on sale.