Apple quietly intro compact wired keyboard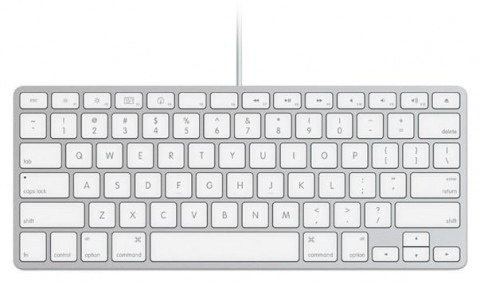 You could be forgiven for not noticing, but Apple have introduced a new QWERTY keyboard along with its refreshed iMac range.  The new 'board resembles the wireless Apple keyboard, in that it lacks a numeric keypad, but is still wired like the old 'board.
The new keyboard has USB ports on either end, making it ideal for those who don't want the bulk of a number pad but also would prefer not to have to deal with batteries.  Otherwise it's business as usual, with media shortcuts and the typical Apple Exposé controls.
As standard, the new iMac is supplied with the new compact wired keyboard; however the original low-profile, number-pad-toting 'board is a no-cost option.  Conversely, the new Mac Pro comes as standard with the full keyboard, but the more compact version is a no-cost option.