Apple pulls 3G iPads, iPhone 4, more from German online store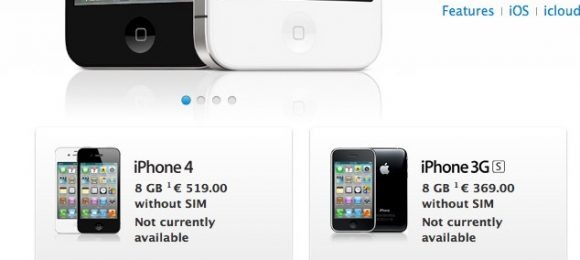 Apple has yanked the majority of its 3G-enabled devices from its German online store, including the iPhone 4 and the iPad 2 WiFi + 3G, after Motorola Mobility secured a sales injunction over 3G/UMTS patents. The move, Deutsche Presse-Agentur reports, is a response to a court win back in December 2011, rather than Motorola's permanent injunction success earlier today over a different patent, with the company apparently posting a €100m ($131m) bond to enact the late-2011 ruling.
The iPhone 4S is excluded from the sales block, presumably because it uses a different baseband chip to earlier Apple 3G-enabled devices. The iPad 2 WiFi + 3G, along with the iPhone 3G and iPhone 4, use Infineon wireless hardware, but Apple switched to Qualcomm GSM/CDMA hybrids for the iPhone 4S.
Motorola's win in December was around a FRAND (fair, reasonable and non-discriminatory) licensed patent, deemed essential to 3G/UMTS standards. The ruling this week is not believed to refer to a FRAND patent, however. Samsung is currently under investigation by the European Commission for potential antitrust behaviors around FRAND patent licensing, and it's unclear if Motorola's decision to enact the injunction this week will see it also placed under the EC microscope.
Interestingly, the sales ban only applies to Apple's online store; physical German stores, including Apple's own retail locations, are apparently free to continue selling the devices. "Even if some iPad and iPhone models are currently unavailable in our online store in Germany," an Apple statement (machine-translated) said, "customers will likely have no problem finding these devices in our stores or [at] authorized dealers."
Update: Apple has given us a fuller statement (non-translated):
"While some iPad and iPhone models are not available through Apple's online store in Germany right now, customers should have no problem finding them at one of our retail stores or an authorized reseller. Apple is appealing this ruling because Motorola repeatedly refuses to license this patent to Apple on reasonable terms, despite having declared it an industry standard patent seven years ago."
[via FOSS Patents]