Motorola scores Apple iPhone/iPad injunction in Germany [Updated]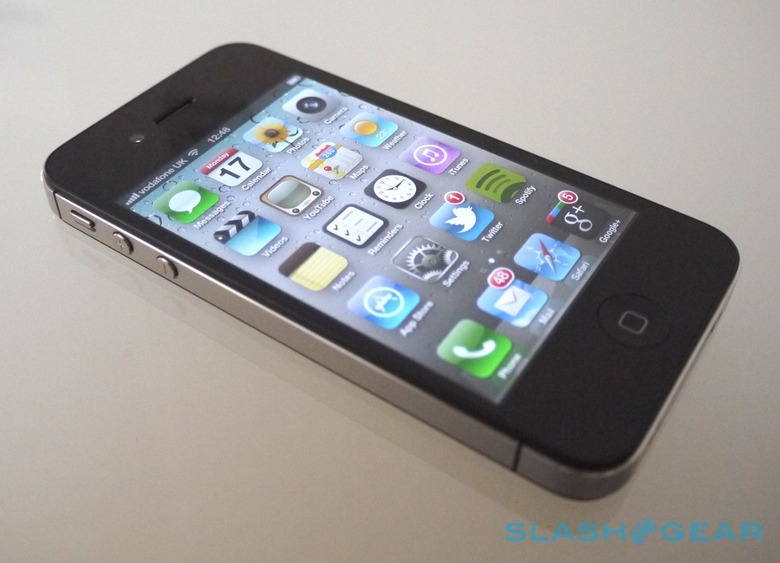 Motorola Mobility has won a wireless patent case against Apple in Germany this morning, meaning – unless Apple can secure a stay until an appeal can be heard – the iPhone and iPad could be blocked from sale in the country. A Germany court ruled that Apple's cellularly-enabled devices infringe European Patent 1010336, detailing a "method for performing a countdown function during a mobile-originated transfer for a packet radio system" FOSS Patents reports, and deemed an essential component of the GPRS data standard. Motorola will have to cough up a €100m bond if it wants to chase a sales injunction, however.
That bond – which is designed to cover Apple's losses should the patent case be subsequently overturned while an injunction was imposed – is considerably less than the €2bn the Cupertino company's legal team demanded. If Motorola Mobility pushes ahead, Apple is almost certain to request a stay on the injunction while it files an appeal. The original iPhone, iPhone 3G, iPhone 3GS, iPhone 4, iPad WiFi + 3G and iPad 2 WiFi + 3G are all named in Motorola's case, though the iPhone 4S is also likely to be impacted.
Apple could attempt to modify its products to work around Motorola's patent, though it's unclear how feasible such an endeavor might be. Alternatively, under European law, Apple could seek to license the patent; the company has already attempted to license it under FRAND (fair, reasonable, and non-discriminatory) terms, but Motorola managed to convince the court that the damages involved should Apple be found to have infringed would exceed FRAND rates. Motorola could agree to a license covering future products, but not applying retrospectively, and insist on damages for Apple's past infringement.
The general opinion is that Apple will seek to convince an appeals court that Motorola should grant a compulsory FRAND license, with minimal penalties for past actions. There's no word on when the appeal might be heard.
Update: Motorola has issued the following statement, though it has not confirmed outright whether or not it will be pursuing the injunction:
"We are pleased with the court's ruling. Today's decision validates Motorola Mobility's efforts to enforce its patents against Apple's infringement. Motorola Mobility has worked hard over the years to build an industry-leading intellectual property portfolio that is respected by the telecommunications industry, and we are proud to leverage this portfolio to create differentiated innovations that enhance the user experience. We will continue to take all necessary steps to protect our intellectual property, as the Company's patent portfolio and licensing agreements with companies both in the U.S. and around the world are critical to our business. We have been negotiating with Apple and offering them reasonable licensing terms and conditions since 2007, and will continue our efforts to resolve our global patent dispute as soon as practicable" Scott Offer, senior vice president and general counsel of Motorola Mobility