Apple publishes massive Retina OS X Mavericks wallpaper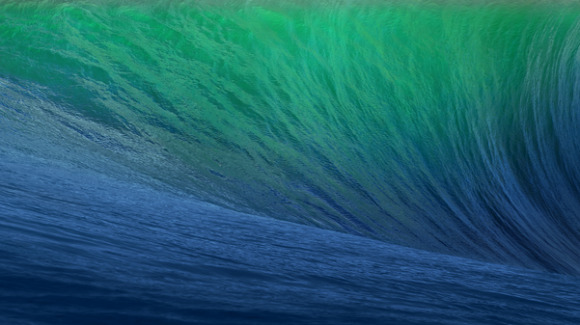 In case you missed it, OS X Mavericks became official earlier today, as well as a host of hardware. One such bit of hardware was a reborn Mac Pro, which is tubular in shape with Thunderbolt 2 ports and support for 4K ultra-high-definition output. Now following the unveiling is a new OS X Mavericks image published by Apple with a huge resolution.
The new wallpaper was first spotted by Marvin Scharle, who took to making it public via Twitter. The image is 3.3MB, but measures in at a huge Retina display-sized 5,120 x 2,880 pixels. Such is an indication – as if the new Mac Pro isn't – that Apple plans to roll out some larger Retina displays at some point, and hopefully we'll be hearing about them soon.
Intel made the Thunderbolt 2 official on June 4th, although they'd teased it quite a bit before that. The second-generation of the technology brings with it an upgrade that allows for 4K video transfer and display output at the same time, achieving this via a bi-directional channel that combines the first-gen's two 10GBs channels into a single 20GBs channel that flows both directions.
Such technology will be included in the Mac Pro, which revolve's around Apple's idea that "sometimes to take a major step forward, you have to completely change direction." The reborn Mac Pro features two GPUs, as well as a PCI Express-based flash storage, a massive 6 Thunderbolt ports, and a more modest-by-comparison 4 USB 3.0 ports.
And, of course, there's the expected components – speakers, headphone jacks, an HDMI-out port, and a couple Ethernet ports. But back to the display, the new Mac Pro will support three displays at the same time on every port, with the Thunderbolt 2 ports being able to push 20Gbs speeds.
SOURCE: Mac Rumors