Apple Photos app to see editing tools return in next iOS, OS X versions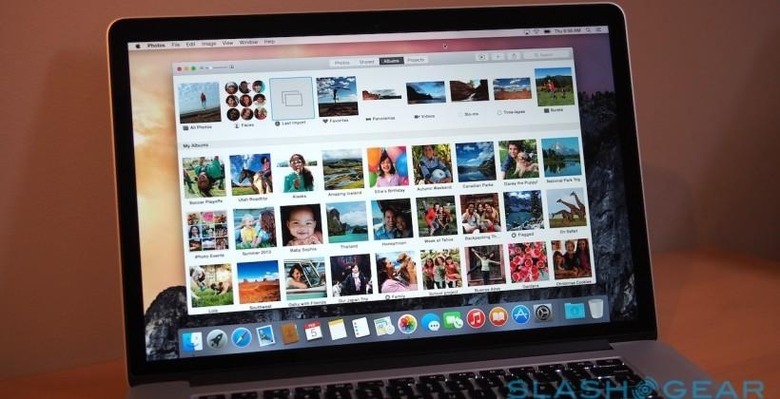 Apple's annual WWDC event in June is expected to see the announcement of both iOS 10 and OS X 10.12 this year, and just like with the last few versions of the operating systems, new software and features are a sure thing. One app that is reported to be getting a modest refresh is the mobile and desktop versions of Photos, which made its debut last year as the replacement for the long-standing iPhoto software.
While Photos introduced improved ways of navigating and organizing photo collections, it also lost many of the editing tools that were a staple in iPhoto. According to Japan's Mac Otakara, Apple will be re-introducing a number of features to the Photos apps for iOS 10 and OS X 10.12, bringing them up to par with the previous generation of software.
There's no details on which editing tools might be returning, but some of those that were lost in the transition of apps include brushes for making brightness adjustments to specific areas of a photo, as well as renaming photo files in batches and editing EXIF data.
However, Mac Otakara does note that Apple will not be going as far as introducing more advanced editing features like those seen in Aperture, the professional-level photo software that was discontinued in April of last year.
There's still little information about what other features might be introduced with iOS 10 and OS X 10.12. The only other big piece of info we've heard so far is that is planning to bring virtual assistant Siri to the Mac with the latest version of the desktop operating system. This is expected to include support for the always-listening "Hey Siri" feature, as well as the ability to respond to and dictate messages.
SOURCE Mac Otakara