Apple OS X 10.12 said to feature Siri's Mac debut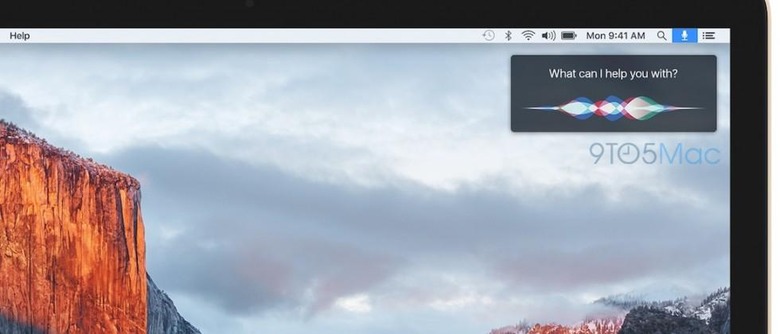 It's 2016, and that means Apple is gearing up to announce this year's update to its OS X operating system for the Mac. With the last two years seeing a lot connecting and cross-over features between OS X and iOS in the form of Continuity, how could Apple build on that for another year? It seems that virtual assistant Siri is the next logical step, especially after the fact that Microsoft's Cortana has migrated to the desktop with last year's release of Windows 10.
According to a new report from 9 to 5 Mac, this is finally the year that Siri will make the jump MacBooks and iMacs, following successful integrations with the Apple TV and Apple Watch. The website's sources have indicated that Apple has been testing Siri on OS X since 2012, and they've finally nailed the interface and functionality.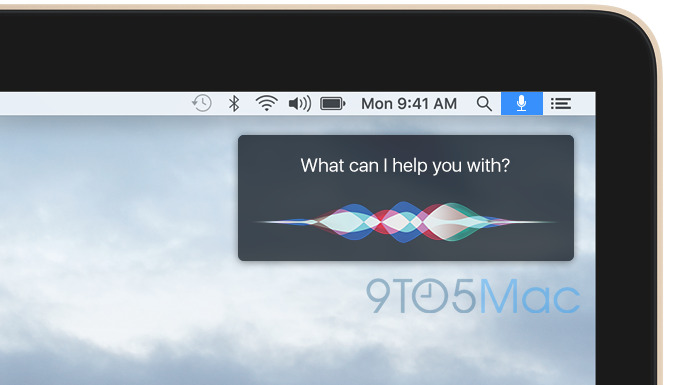 The image here is a mockup put together by 9 to 5 Mac based on the description they were given of the interface. A Siri button will be added to the OS's menu bar, and when clicked, users can begin using voice commands. Much like the iPhone's visualization of speech input, sound waves will be displayed as a user talks. However, this is not a final interface design from Apple, and thus may be different when officially announced.
Other details include preference options to assign a keyboard shortcut for Siri, as well as the ability to use the always listening "Hey Siri" command when a Mac is plugged in (that would apply to MacBooks, obviously).
This year's OS X will be version 10.12, and is supposedly being developed under the internal codename "Fuji." It's expected to be revealed this June at Apple's Worldwide Developer Conference, just as they've done for the last several years, with Siri integration likely to be a headline feature.
SOURCE 9 to 5 Mac