Apple Pay now supported by UK's HSBC and First Direct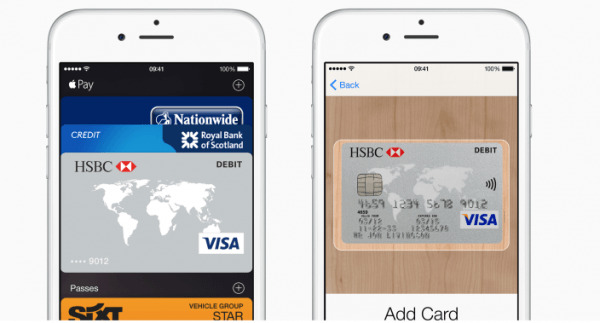 If you're a UK resident and were disappointed by the launch of Apple Pay about two weeks ago and the lack of support from more than a few major banking institutions, good news is finally here. Today HSBC and First Direct have announced they've rolled out support for Apple Pay, allowing customers to link their credit and debit cards from the banks to Apple's mobile payment system. A large number of UK merchants are already supporting payments via iPhone 6 and the Apple Watch.
The UK Apple Pay rollout took a bit of hit earlier this month after HSBC and First Direct were advertised as launch partners, but then delayed their support at the last minute. Unfortunately there are still a number of big banks in the country that yet to support Apple Pay. Lloyds has said its support is coming this fall, while Barclays, Halifax, Bank of Scotland, M&S, and TSB are simply listed as "coming soon" on the Apple Pay website.
Like all transactions made with Apple Pay, those using HSBC and First Direct cards are still limited to purchases of £20 and under, however there are a limited number of merchants with advanced terminals that are able to accept higher payment amounts. Come this September, the UK will increase the contactless payment limit to £30.
Among the large number of merchants accepting Apple Pay in the country include McDonalds, Starbucks, Nando's, M&S, and Costa, in addition to the London Underground subway system.
VIA 9 to 5 Mac