Apple Pay Opens Its Doors In The UK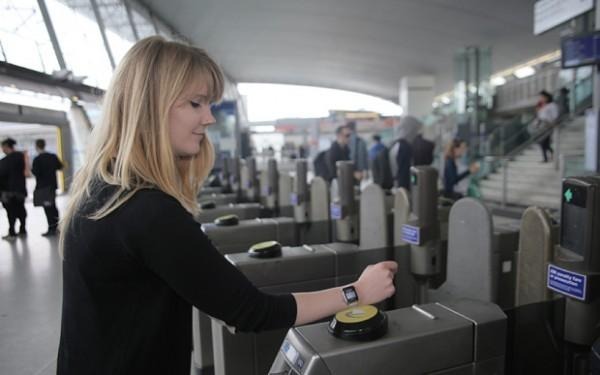 Apple has finally opened the gates to its nascent mobile payment system in the UK, turning on the Apple Pay switch for more than 250,000 shops across the country as well as several transportation networks. But while the UK comes only in second after Apple's US launch way back in October last year, this could prove to be a much bigger contactless market than the US. This is thanks to the UK having a substantial head start in preparing for contactless payments and setting up compatible terminals almost everywhere.
That said, the UK may have laid the foundations, but those have barely been in use as far as mobile payments are concerned. The market there has been slower on the uptake because of stiff competition between banks and vendors. To some extent, Apple Pay could be that unifying force that finally gets the mobile payments ball rolling in the country.
Apple Pay in the UK, of course, works just as it does in the US. Simply put the phone near a card reader and activate the payment using your Touch ID fingerprint. It also works with an Apple Watch, but in this case you have to double tap the crown to start the process. In both cases, the devices vibrate to signal a successful transaction.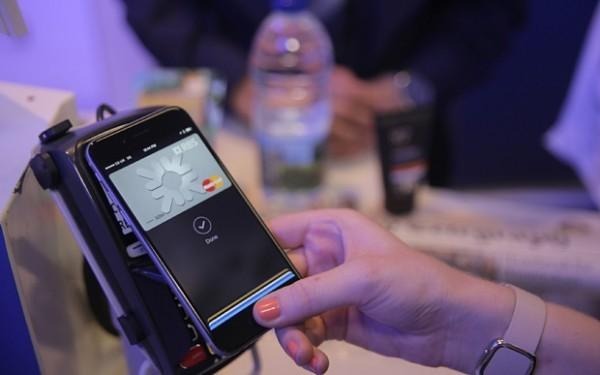 Apple prides itself in protecting its users' privacy and security, and that naturally extends across the pond and applies even more where lots of money is concerned. No actual credit card data is ferried in any transaction. A special account with the bank is generated and stored on the phone. Each transaction also uses a unique token that cannot be reused. And in all cases, none of the data passes through Apple's servers, which, in a way, makes it less of an interesting target for those wishing to grab that lucrative and confidential data.
Apple Play already works with several establishments in the UK, like McDonalds, M&S, Liberty, Subway, Pret, Starbucks, and JD Sports just to name a few. Transportation For London also accepts it in its Tube, bus, and rail networks. As for banks, Santander, NatWest and Royal Bank of Scotland already have it working but Lloyds, Halifax, and Bank of Scotland will only start theirs in autumn. Barclays, who has its own bPay mobile payment system, remains out of the loop.
SOURCE: Telegraph