Apple Pay deal will bring mobile payments to vending machines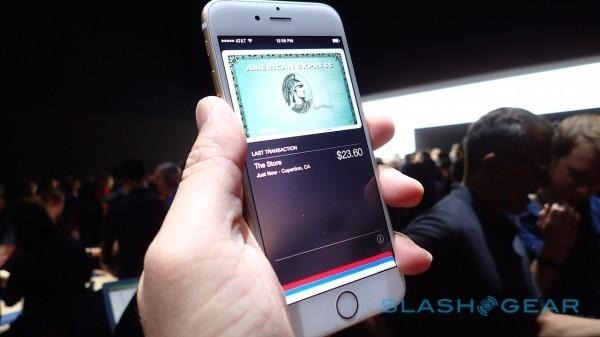 Apple Pay is coming to the vending machine. In a deal struck with USA Technologies, Apple Pay will be available for around 200,000 self-serve payment terminals, including vending machines. Among the things you might find Apple Pay used with are coffee brewers, unmanned kiosks, laundry machines, pay-to-park terminals, or "other self-serve appliances". The feature will be immediately available on machines running USA's ePort cashless payment point-of-sale system, while others will need to be retrofitted with the proper hardware to accept Apple Pay.
Unfortunately, we don't get a solid answer on where those ePort-enabled machines/kiosks are, or how many are in rotation. USA says cashless payments via ePort are currently available to "thousands of customers nationwide". According to The Nilson Report, USA Technologies ranks #6 in the US for POS terminal shipments.
Depending on scale, this could be a big deal for Apple Pay. USA says it has agreements with the likes of Starbucks as well as various smaller retailers and turnkey operators, and the addition of Apple Pay to USA's current offerings will only enhance the appeal for retailers.
Still early days for Apple Pay, the service is making itself known. After launching with heavy-hitting retail partners like Whole Foods and Walgreens, Chipotle is reportedly 'very interested' in working Apple Pay into their mix. Chevron is also implementing Apple Pay at the pump this year, and Disney World also accepts mobile payments.
Source: USA Technologies