Chipotle 'very interested' in implementing Apple Pay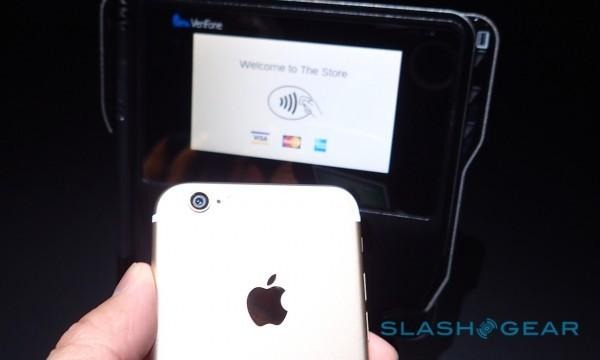 You can use Apple Pay in a lot of locations, with Walgreens, Whole Foods, and McDonald's all comprising the bulk of sales. There are still a large number of places you can't use Apple Pay, unfortunately. Partners of competing platforms like CurrentC notwithstanding, plenty of stores and restaurants don't accept the mobile payment method Apple bought forth with the iPhone 6 and 6 Plus, if they accept any at all. That is likely to change in 2015, and at least one major restaurant chain is very interested in Apple Pay.
Chipotle hasn't outright said they were preparing to accept Apple Pay, but at a recent investment conference they did say they were interested. According to Jonathan Maze, an Editor for Nations Restaurant News, Chipotle is "very interested" in Apple Pay.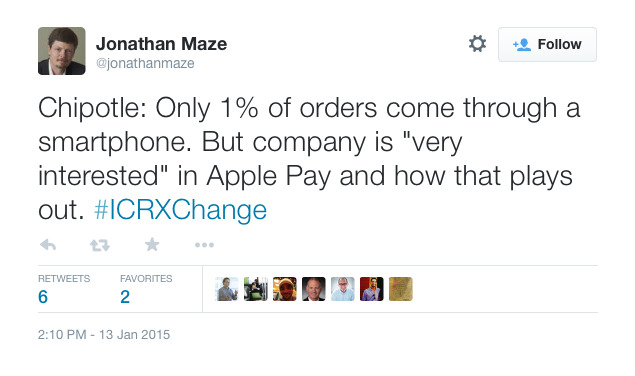 The company may be trying too boost sales via mobile devices, too, where they say only 1% of their overall business comes from. Chipotle's existing app allows for ordering ahead, and payment via a credit card, so they could be looking to get out of the mobile payment processing game as well as accept Apple Pay in-stores.
Chipotle's adoption of Apple Pay in stores would align them with their quick-serve contemporary Panera. Using Apple Pay in-app would keep them in company with Starbucks, who are noted on Apple's website as accepting Apple Pay "soon".