Apple Pay Arrives To Kill Your Wallet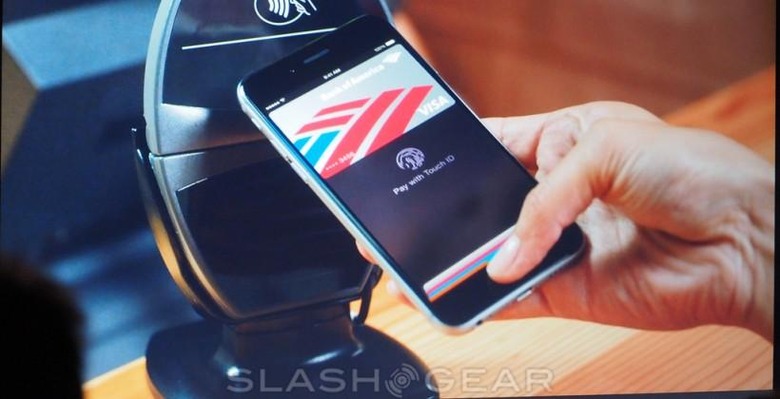 Apple is out to kill the wallet, and Apple Pay is the way it plans to do it. "Our vision is to replace this [traditional system]," CEO Tim Cook said, "and we're going to start by focusing on payment." The system turns the iPhone 6 and iPhone 6 Plus into a mobile payments terminal, using Touch ID for authentication.
Over 200m transactions take place a day in the US, Cook points out, before running through a video showing just how clunky paying with plastic debit or credit cards can be.
"Whether it's a debit or credit card, we're totally reliant on exposed numbers and a magnetic stripe – which by the way is five decades old," Cook said, then calling out wonky signature strips and
"Most people who have created [mobile payments systems] have focused on creating a model that starts with their own self-interest," Cook criticized.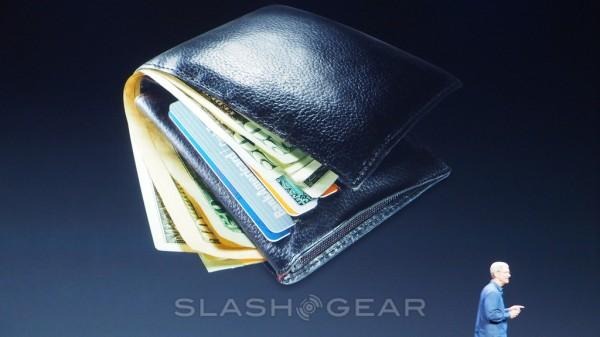 Apple Pay will be built into every iPhone 6 and iPhone 6 Plus, and they'll use integrated NFC with their own antennas across the top of the phone. Inside, there's a new chip called Secure Element, which works with Passbook and Touch ID to process the payment.
When new users start up their iPhone 6, they'll have the option to use the existing credit card on file with their iTunes account with Apple Pay. Alternatively, they'll be able to add a new payment card to passbook by taking a photo of it.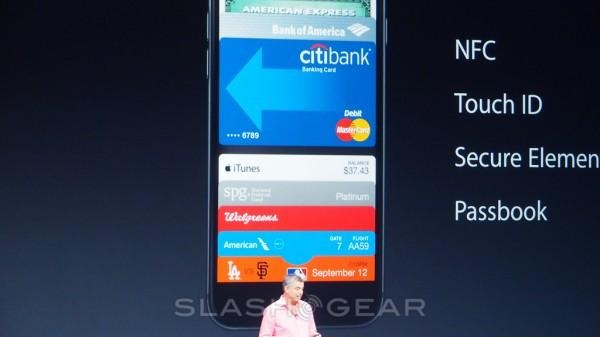 The card details themselves aren't stored, but instead a one-time payment code is created as well as a dynamic security code for each transaction. If the iPhone 6 gets stolen, it's possible to use Find My iPhone to remotely disable the Apple Pay functionality.
It's all anonymous, too – the details of the transaction, like location, product, and price, are all kept secret between the bank and the customer. Meanwhile the cashier can't see the card details themselves.
American Express, MasterCard, and Visa, while Citi, Bank of America, and other big names in banking – 83-percent of banks in the US, in fact – are onboard.
Macy's and Bloomingdales, Walgreens and Duane Reade, Staples, Subway, McDonald's (including drive-thru), Whole Foods, Disney (both stores and Disney World, in time for Christmas), and of course Apple retail stores will support Apple Pay out of the gate.
Online transactions, meanwhile, will work in a similar way, so retailers like Target and Groupon will include Apple Pay support directly in their apps. Credit card details and shipping addresses are all handled by Apple, rather than exposing them to retailers.
Uber, too, will have an instant option to summon a car and use Apple Pay to pay for it.
Apple Pay will launch in the US in October, as a free update to iOS 8.