Apple outs new 16GB iPod touch with 4-inch Retina but no main camera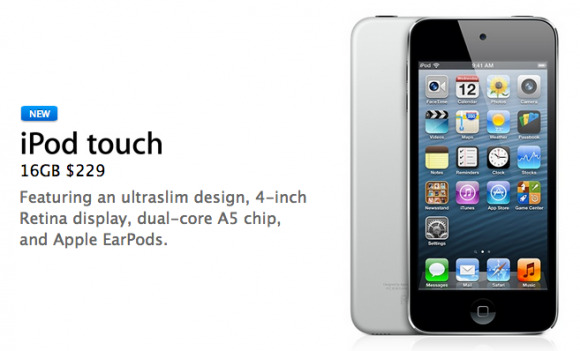 Apple has quietly revealed a new iPod touch, a 16GB model with a 4-inch Retina display and a $229 price tag, though it loses some of its siblings more advanced features, such as the rear camera. The new 16GB iPod touch finally replaces the last-gen 3.5-inch version which Apple had kept around in 16GB and 32GB forms to cater to the more affordable end of the market.
This new model has a dual-core Apple A5 processor and steps up to a FaceTime HD camera on the front. Apple also throws in a set of its EarPods headphones, and of course the display runs at Retina resolution just as per the latest 4-inch iPhone and iPod touch.
However, there's been a compromise or two to make the price point. Most obvious is the omission of a rear camera, with the 5-megapixel iSight camera of the regular 4-inch iPod touch being dropped to save money.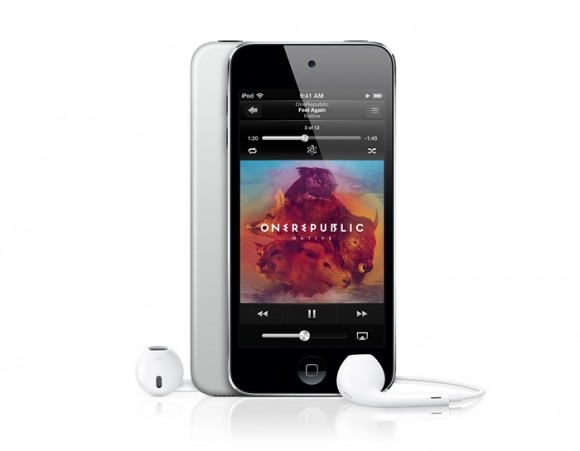 The lanyard loop on the existing model has also been left off of this cheaper version, though whether that will prove too frustrating to buyers is questionable. Otherwise, you get the same WiFi a/b/g/n, Bluetooth 4.0, and Nike+ integration, a speaker and microphone, and a Lightning connector.
The new 16GB iPod touch is priced at $229, and ships within 24 hours; it'll be on sale in Apple stores from May 31, the company says. You'll have to like silver, though, as that's the only color option Apple offers. The regular iPod touch is $299 for the 32GB version, or $399 for the 64GB model.
VIA: The Verge